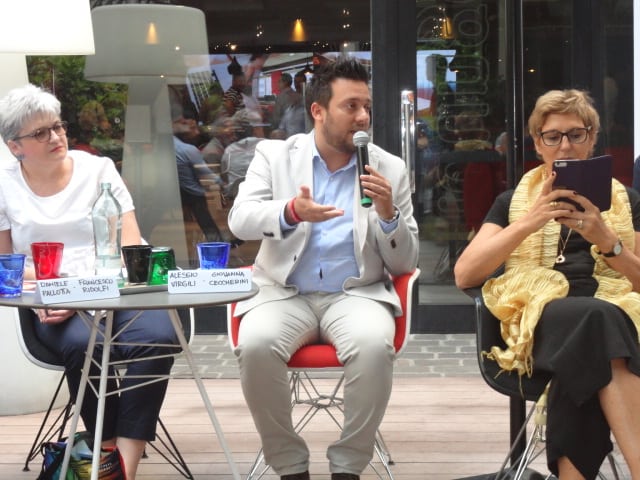 Milan to host IGLTA Global Convention
Important news that raises the progress of the category supported for years by the LGBT World Organization was given at the recent Round Table organized by the AccorHotels Group under the patronage of the Consulate of the United States of America in Milan, AITGL (Italian Tourism Association Gay and Lesbian) and IGLTA (International Gay and Lesbian Travel Association) with the collaboration of Sonders and Beach Group, with positive feedback. The objective of the meeting was in anticipation of 2020, the date of the 37th IGLTA Global Convention on LGBTQ Tourism to be held in Milan.
Located in the northern Lombardy region of Italy, Milan has prevailed on other equally-important capitals, with the Italian hotel industry as an international destination for the IGLTA segment. The city has matured the personalized, discrete, and non-discriminatory reception system to guarantee non-discriminatory reception for the LGBTQ market.
The opinion poll
From the survey on the opinions, and stories really experienced by the participants, including a newly-married couple, common data has emerged, and that is there is still much work to be done by small- and medium-sized businesses in the tourism sector.
"We at Accorhotels see the diversity," commented Renzo Lorio, COO of AccorHotels Italy and Greece, "as a treasure for the company and above all as an integral part of the travel experience. We take care to promote continuous training to our staff based on non-discrimination, gender, culture, or sexual orientation. We are proud that Milan was chosen as the site of the 37th IGLTA Global Convention on LGBTQ Tourism in 2020 and are proud to be able to welcome the operators who will participate in it."
Alessio Virgili, IGLTA Ambassador for Italy, and promoter of the 2020 event that will host about 700 delegates from the media, tour operators, influencers, and decision leaders, attended the 35th Annual LGBT Convention in Toronto where Fabrice Houdart, Human Rights Officer at the High Commissioner for UN Human Rights, said "The Sonders and Beach international tourist group is the first Italian tourist reality to have adhered to the United Nations High Commissioner for Business Conduct Standards of Business.
"What we want to achieve is a training plan from now to 2020 on the Milanese tourist supply chain, bringing case histories like AccorHotels Italia so as not to find unprepared the whole sector that will be directly involved in the 2020 event whose venue will be the Castello Sforzesco, prestigious ancient residence in the heart of Milan."