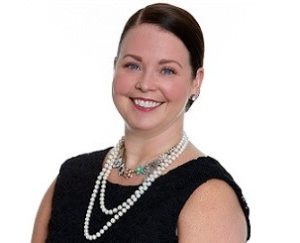 Michelle Rust to lead Destination Asia's M&I business development in North America
Destination Asia has appointed Michelle Rust as their official and dedicated staff member to lead its North American incentive travel and event business development for the Asian region.
The new alliance offers customers access to highly skilled Asian operations, backed by Destination Asia's existing sales and marketing team located in their Head Office in Bangkok.
Aligning our services with the growing demand of business group travel to Asia, Ms Rust, originally from New England and based in New York City, brings over 17 years' experience to the role. She has worked with such respected brands as Intercontinental, Kempinski Hotels & Resorts, Hilton, Peninsula, Starwood, Wyndham and most recently as an Independent Sales Consultant for The London NYC hotel in Midtown Manhattan.
Katie Buxton, Global Director of Sales for Destination Asia said, "We are delighted to have Michelle represent the growing incentive and events business to Asia from North America, her extensive knowledge and high attention to customer service complements Destination Asia's values in delivering not only outstanding travel services, but in surpassing client expectations."
Michelle said of the new challenge, "Travel has enriched my life and this is a wonderful opportunity to share that experience and introduce people to a really exciting and ever-changing part of the world."
Nicholas Mulley, Chief Operating Officer for Destination Asia commented, "Michelle's expertise will help elevate our services to effectively meet the growing demand of business group travel to Asia. We highly anticipate her joining the team and look forward to her creative input."
Currently reading:
35