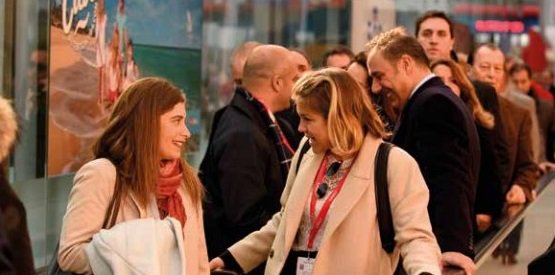 MICE gains ground in FITUR
FITUR is undoubtedly the tourism industry's reference place to meet new potential customers, suppliers and employees, as well as to maintain existing relationships. FITUR has been bringing international tourism professionals together for years, with the idea of generating contract meetings between buyers and exhibitors at the show. This year, it has launched FITUR MITM – MICE & BUSINESS, a two-day workshop dedicated to business tourism, in collaboration with GSAR Marketing.
The format of the workshop includes an agenda of up to 30 pre-organized appointments between exhibiting companies and 100 international executives. More than 600 companies from 60 countries were pre-registered, but only 100 with the highest business potential have been approved: corporate enterprises (22%); incentive agencies (24%); international associations (8%); tour operators (8%); event, congresses and trade show organizers (21%); and business travel representatives (17%).
eTN Chatroom: Discuss with readers from around the world:
---
MICE tourism is a growing market that boasts the highest expenditure per individual tourist. And above all, it is a de-seasonalized sector, as the seasons and days of the week of the MICE events are perfectly complementary to general tourism. Spain, the host country of FITUR, is growing strongly in this segment, ranking fourth globally in the number of international conferences held, according to data from the International Congress and Convention Association.