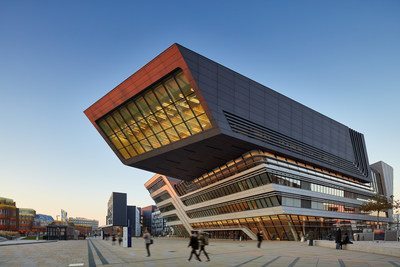 Meetings in Vienna meant 4000 events and 611,000 participants
Vienna hosted over 4,000 congresses, corporate events and incentives. These were attended by 611,000 participants (+8% on 2016), resulting in 1,874,000 bednights (+9%). The nationwide value-added generated by the Vienna meetings industry has increased by around 78% since 2008, contributing 1.163 billion euros (+8%) to the Austrian gross domestic product in 2017. The lion's share of this – 79% – was attributable to international congresses. Meetings, congresses and incentives in Vienna secured 21,000 year-round jobs throughout Austria. Overall the Austrian federal capital recorded around 15.5 million bednights in 2017 (+3.7% – another record), 12% of which were attributable to the meetings industry.
Vienna's meetings industry recorded more delegates and bednights than ever before in 2017. The value-added generated by meetings has increased by more than three-quarters in the past 10 years.
"Vienna scores as an easily accessible central European hub, a multifaceted hotel sector, and top meeting venues," explains Director of Tourism Norbert Kettner. "This is appreciated by the organizers of major congresses that have remained true to Vienna: for example, the annual 'European Congress of Radiology' with over 20,000 delegates will be held in Vienna till 2025 and the 'European Geosciences Union's' annual general meeting until 2024." Many small to medium-sized meetings are expected to be organized in Vienna in the second half of 2018, when Austria takes over the presidency of the Council of the European Union. Vienna can now be reached by direct flights from almost 200 destinations worldwide and currently offers around 66,000 hotel beds. The Vienna Tourist Board's Vienna Convention Bureau is supported by the City of Vienna and the Vienna Economic Chamber.