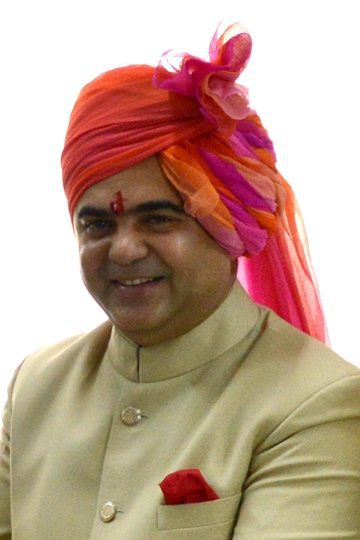 Maharashtra: A Medical and Wellness Tourism Destination?
Maharashtra Tourism Development Corporation (MTDC) announced its participation in Arabian Travel Market (ATM) 2018, which will be held at the Dubai World Trade Centre from 22-25 April 2018. MTDC plans to promote Maharashtra as the preferred destination for Medical and Wellness tourism, showcase the essence of State and its spectacular touristic attractions, meet tourism professionals and promote the opportunities of investment in creating healthcare and tourism facilities.
Speaking about the State government plans, Shri. Jaykumar Rawal, Hon'ble Minister of Tourism & Employment Guarantee Scheme, Government of Maharashtra said, "I am delighted to be a part of the Arabian Travel Market 2018 that will provide MTDC a platform to showcase the potential of medical tourism in Maharashtra. While the segment is largely untapped and caters to a niche segment of travellers, we have seen a steady growth in this sector due to the quality and economically friendly services the State has to offer. Our goal is to position Maharashtra as a medical and wellness tourism hub. We are in the process of signing an MoU with the Indo-Arab Chambers of Commerce and Industries to highlight lucrative investment prospects within the sector."
Home to the financial capital of the country, Mumbai, Maharashtra sees one of the highest number of tourists in the country. With world-class infrastructure, Maharashtra also has tourism attractions with magnificent coastline and beaches, breath-taking wildlife, hill stations, pilgrimage centers, adventure tourism, experiential attractions and rich cultural heritage.
Speaking on their participation, Mr. Vijay Waghmare, Managing Director, MTDC said, "We are witnessing tourism as one of the fastest growing industries worldwide. Maharashtra has one of the best qualified professionals in each field and this holds true in the domain of medical and wellness as well. Maharashtra has the most competent doctors and world class medical facilities with most competitive charges for treatment of most health problems. We are now looking to create a unique identity by offering best health services for the world and establish ourselves as the best Medical tourism destination. At ATM 2018, we will be promoting various activities ranging from yoga, meditation to natural therapies to name some which is provided in the State".
MTDC will be exhibiting at Stand AS2335 at ATM 2018. Together with Tribal Development Department, Government of Maharashtra, MTDC will promote experiential tourism, artefacts from the tribal villages including paintings, handicrafts, forest produce and agricultural / food items. Also, at the stand will be the luxury train – Deccan Odyssey and the authentic Ayurveda wellness center