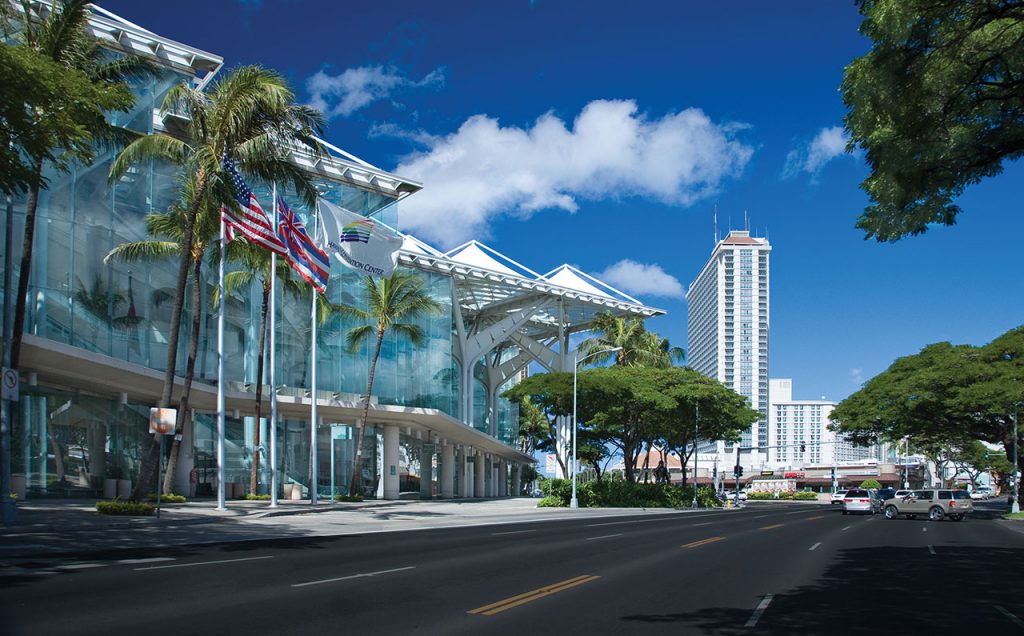 Meet Hawai'i provides support to service global customers
Meet Hawai'i – a collaboration of the Hawai'i Tourism Authority (HTA), HTA's Global Marketing Team, and the Hawai'i Convention Center (HCC) – focuses on securing single-property and citywide group business for the Hawaiian Islands under a single unified brand.
In the world of meetings and conventions, one of Hawai'i's unique advantages against competitive destinations is its global sales and marketing team deployed in 11 key international regions. In addition to its presence in the United States, Meet Hawai'i is represented in China, Hong Kong, Japan, Korea, Taiwan, Southeast Asia, Australia, New Zealand, Canada, the United Kingdom and Germany.
"Part of Meet Hawai'i's mission is to inform groups and planners around the world that they can successfully do business anywhere in the Hawaiian Islands and will receive the support needed to create rewarding programs to satisfy their objectives," said Leslie Dance, Vice President of Marketing and Product Development for the HTA. "Our worldwide representation gives us greater face-to-face visibility with meeting planners in-market, making us more effective in conveying our message."
With global appeal, an outstanding hotel inventory and a world-class convention center, Hawai'i is the ultimate global gathering place. Moreover, many North American associations are capitalizing on Hawai'i's strategic mid-Pacific location to conduct outreach to the Pacific Rim. Unlike other domestic venues, Hawai'i offers the feel and allure of an international setting with the comforts, conveniences and security of working in the United States.
For more information about Meet Hawai'i, and to utilize its comprehensive resource center of helpful tools for event planning in the Hawaiian Islands, click here.