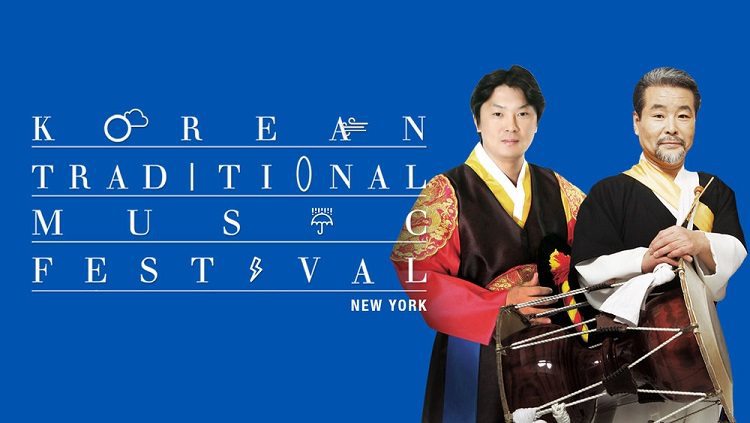 Korean Cultural Center New York presents New York Korean Traditional Music Festival 2018
Korean Cultural Center New York (KCCNY), a branch of the Ministry of Culture, Sports and Tourism of Korea, is proud to present the Korean Traditional Music Festival 2018 as a part of 2018 OPEN STAGE: SAMULNORI, celebrating the 40th anniversary of the creation of one of the most popular Korean music genres performed on stage.
Since samulnori as a genre and performance group was established in 1978, it has sparked a renaissance in Korea's music scene and gained worldwide acclaim. 2018 marks samulnori's 40th anniversary as a new genre of performance art.
In celebration of samulnori, the Korean Traditional Music Festival presents an extraordinary music and dance program featuring the very quintessential best of the artform: Kim Duk Soo and his team, Samulnori Hanullim, who recently performed at the Opening Meeting of the 132nd Session of the International Olympic Committee in PyeongChang, and Muakpoongryu, a rising group of talents from Korea. Other renowned artists based joining the festival include Chunseung Lee (conductor and director of the NY Korean Traditional Marching Band), Eunjoo Kang (dancer and founder of Woorigarak Korean Cultural Art Center), and the Peace Orchestra, a grandiose group of 200 performers with instruments from all over the world accompanied by a 100-person choir.
Experience a rich sampling of Korean arts including the breathtaking sword dance, the vibrant three-drum dance, and visually-stunning fan dance. As the highlight of each performance, Kim Duk Soo and Samulnori Hanullim will perform classic regional repertoires and conclude with the piece, "New Heaven and New Earth" by the Peace Orchestra.
New York (Promise Church Theater, Flushing, NY)
Saturday, May 19, 2018, 8:00 pm
Sunday, May 20, 2018, 6:00 pm
NY performances co-presented by the NY Korean Traditional Marching Band and KCCNY
Philadelphia (Annenberg Center for the Performing Arts, Philadelphia, PA)
Tuesday, May 22, 2018, 8:00 pm
PA performances co-presented by the NY Korean Traditional Marching Band, Korean School of Southern New Jersey, and KCCNY
New Jersey (Bergen Performing Arts Center, Englewood, NJ)
Thursday, May 24, 2018, 8:00 pm
NJ performances co-presented by the NY Korean Traditional Marching Band, Woorigarak Korean Cultural Art Center, and KCCNY