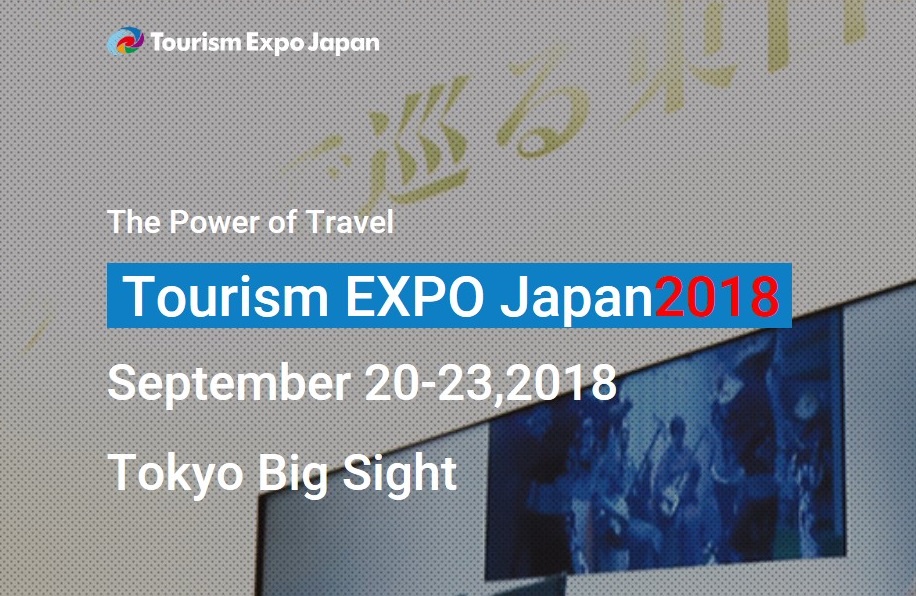 Tourism EXPO Japan becomes new global standard in world of tourism
Tourism EXPO Japan becomes new global standard in world of tourism
Japan has more than 100 million citizens that would love to travel the world. While it is one of the worlds' top economies, the world simply works differently in Japan.
Not surprising, every tourism destination in the world is eager to welcome Japanese visitors. Japanese tea, Japanese style – all things Japanese are becoming standards in the global world of travel and tourism.
On the other hand, Japan has become a top inbound destination as well, and tourism officials are putting emphasis on this fact, and are investing a lot of money behind branding the country as an inbound destination.
The differences between Japan and the western world in terms of culture, way of thinking, and how things are done has given birth to an attraction between the two worlds and created a fascination with endless opportunities for exploration.
Where could this all be better explained than in Japan itself? Tourism boards usually represent their brand at trade shows around the globe. Japan is not any different and can be seen in full force at travel industry trade show events like World Travel Market and ITB.
Tourism EXPO Japan recently stepped in to reach the Japan outbound and inbound market directly within a world-class international setting in Japan. This year's Tourism EXPO Japan is scheduled to be held in Tokyo from September 20-23. The expo has become a must-go-to event for the international trade, after growing from a small regional trade show to an internationally-recognized prime event.
Obviously, this is the best way to reach out to the Japanese outbound tourism market and explore inbound opportunities – through international events which have become of top importance to the world of travel and tourism.
In 2015, the world saw 1.2 billion international tourists travel to their chosen destinations, and Japan shifted the target of inbound and outbound travelers from 40 to 50 million. In order to strengthen its position as a leading tourism power, the country must establish itself as a "nation based on tourism exchange."
In Japan, the travel industry has taken on great meaning for the advancement of the economy as a whole. This is where the Japan Association of Travel Agents (JATA) comes in. The organization is working on the revitalization of local communities and their economies by promoting inbound travel and pro-actively engaging in a number of policies and activities. JATA is concentrating on improving the recognition of the power of the travel industry and establishing the presence of the "Japan" brand in the exceptionally-fast growing Asian market at these international events.
For more information on Tourism EXPO Japan, click here.