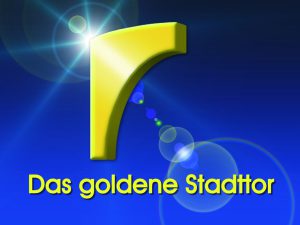 ITB Berlin and The Golden City Gate Competition: Showcase your video at ITB Cinema
What about your travel and tourism video included at ITB? The Golden City Gate is looking for your video or film to be showcased at the ITB Cinema during the worlds largest and busiest upcoming travel and tourism trade show in Berlin March 7-11, 2018.
"It's not too late to have your video included", says the organizer Mr. Huschert from the Huschert Film & Medien GmbH. He is the man behind the Golden City Awards."We have expanded the categories in 2018 to also include, tourism-video blogger and hotel-teaser. The final deadline to enter the competition is February 9, 2018. Just visit our website and click on Application."
For 18 years Golden City Gate has set the standard when it comes to recognizing quality work for destination and product videos in the travel and tourism industry. This is no different this year. Ten-thousands of visitors and exhibitors from every corner of the world will be able to watch and enjoy these videos submitted by countries, cities, hotels and national or international tourism associations.
The videos recognized as the three top submissions in each category are awarded the City Gate in gold, silver, and bronze during the popular awards ceremony at ITB.
Categories include: City Tourism, Regional tourism, Countries, Hotels, Airlines, Airports, Car Rentals, Cruises, Investments, Insurance, Ecology, Economy, Events, Travel Magazines, Commercials, Music, Print, Online, Innovations.
The panel of experts and judges consist of 45 international specialists in tourism marketing, film, IT, public relations, music, and advertising.
More information on how to submit is available at www.the-golden-city-gate.com or call+49 1714274271.