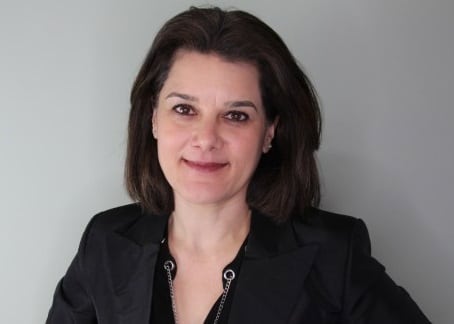 IMEX Group names new Chief Operating Officer
The IMEX Group has a new Chief Operating Officer. Nalan Emre has been promoted from Organizing Director to the newly created position at the company which organises industry-leading trade shows IMEX in Frankfurt and IMEX America.
As Chief Operating Officer, Nalan has responsibility for managing the Operations (formerly the Organizing team), Office Management, Event Tech and HR teams at the company, headquartered in Hove, UK. She will plan and direct IMEX's operational policies, structures, procedures and initiatives and collaborate with the Chairman, CEO and FD to set company strategy, forecasts and plans.
Her new appointment will support and direct the future of the IMEX Group, a highly successful, privately owned company which has grown to 60 employees.
Nalan has worked for the company for over 16 years, since the first IMEX in Frankfurt show, and was a key member of the launch team for IMEX America in 2012.
Carina Bauer, CEO of the IMEX Group, says: "Nalan is a highly knowledgeable and respected member of the team with a deep understanding of the meetings and events industry and the professionals who are part of it. During the 16+ years she's worked with us, she's built a strong level of expertise and a supportive network of colleagues and friends. We congratulate Nalan on this next chapter with the IMEX family, where her skills and leadership will help to develop the future of the business, building on our company core values and culture."
Nalan Emre, Chief Operating Officer at the IMEX Group, adds: "I'm delighted to become Chief Operating Officer, leading our high caliber team to help them continue to deliver events that are creative, fun and business-focused. I'm passionate about sustainability and its increasing importance in the meetings and events sector. Sustainability is a long-held value of the IMEX Group and our shows, and I hope to develop this further in my new role."
Nalan, born and raised in Germany, has over 20 years' experience in the meeting and event industry, ranging from organizing large-scale consumer shows, rock concerts to hot air balloon festivals. She began her career as Project Manager for a trade show and special events company based in Munich before moving to Chicago, USA, to work for Hall-Erickson supporting the organization of The Motivation Show – at the time, the world's largest incentive merchandise and travel show. She joined the IMEX Group in 2002 and was an integral part of the team launching the first IMEX in Frankfurt show in 2003. Nalan lives in Hove with her husband and two daughters.
Mark Mulligan, who has worked for IMEX since 2011, steps into Nalan's former role to become Director of Operations. He will be responsible for directing all operational processes for both shows with a firm focus on continuous improvement to raise the quality of the experience for exhibitors and attendees. Together, Mark and Nalan have worked with the Operations team to plan, deliver and develop both IMEX in Frankfurt and IMEX America.