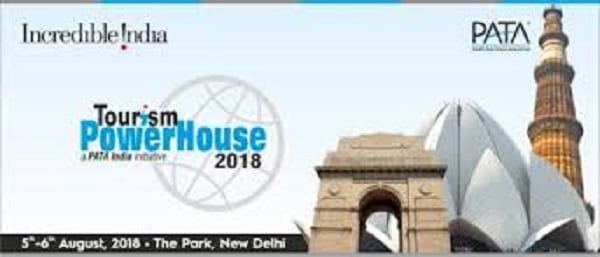 Tourism PowerHouse set for New Delhi: Predicting the travel industry
A galaxy of speakers, both from India and abroad, have been lined up for the Tourism PowerHouse 2018 event being organized by PATA India in New Delhi's The Park Hotel on August 5 and 6.
PATA CEO Mario Hardy and India's Tourism Secretary Rashmi Verma will be among the leaders who will interact on the theme, Decoding Tourism.
J. Koldowski. Jose Leon, Oliver Martin, and Jens Oreel are among the speakers who will speak with and interact with Indian travel industry players and airline and web experts to see and predict how the travel industry will shape up in the coming years.
Senior Indian officials, PATA India office bearers, and other stakeholders have been working hard over the past several months to see that the initiative of PATA India bears some fruit, as India is keen to develop tourism in a sustainable manner in the years to come.
The fact that Mario Hardy and other experts are traveling to Delhi for the two-day event is also significant.
Over the decades, the PATA India Chapter has been in the forefront on tourism issues. India is also expected to have a strong presence at the PATA Mart being held in Langkawi in September.
Indian States and companies have won several awards, which will be presented during the September Mart.