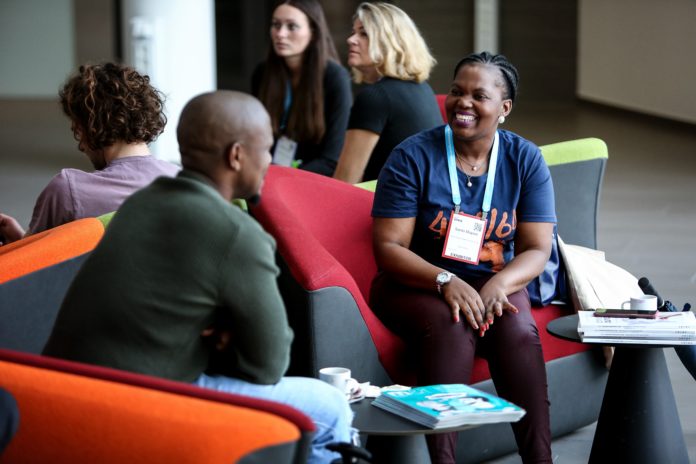 IMEX Frankfurt: Gain a head start with EduMonday
"Inspiration is one of our core values – we're firm believers in the power of bringing people together to learn new skills, co-create fresh ideas and innovate. Every year IMEX sets out to lead from the front by offering high value, memorable experiences – EduMonday is fast becoming one of those special ingredients."
This year's EduMonday delivers this, with a free program of high quality learning designed to inspire attendees to create incredible events", Carina Bauer, CEO of the IMEX Group, introduces EduMonday, an afternoon of free professional education taking place the day before IMEX in Frankfurt, 21 -23 May 2019.
eTN Chatroom: Discuss with readers from around the world:
---
EduMonday takes place on Monday 20 May and begins with the keynote at She Means Business, created in partnership with tw tagungswirtschaft. After this attendees can stay and be part of She Means Business, celebrating the role of women in the events industry, or mix and match from a program of 20 general sessions designed around professional or personal developments.
Fresh formats and free learning opportunities for all
There are premium learning opportunities for everyone coming to IMEX – both buyers and exhibitors. Education in both English and German taps into the latest trends and issues, covering business skills, innovation, sustainability, crisis management as well as wellbeing and personal development. With emotional intelligence increasingly incorporated into event planning, IMEX is offering the Event Design Certificate Program free of charge.
All education is delivered with a fresh approach using both time-honored and pioneering new learning methods – enabling attendees to learn in small informal groups and through immersive deep dives.
Attendees can also relax and recharge in the Be Well Lounge offering wellbeing sessions and quiet space to pause, reflect and digest.
Tailor-made learning
Event professionals from all sectors and all levels can explore topics and trends via a number of dedicated events within EduMonday, all specifically curated for various audiences. Association professionals from around the world are invited to Association Day and Evening, to share best practice and connect with peers. The Agency Directors Forum is a strategic exchange for small to mid-size meetings and events agencies. There's also education and networking exclusively for corporate/in-house meeting and event executives at Exclusively Corporate.
Bauer concludes: "Learning and making the right connections are key to keeping up to date with rapid developments in our industry and for boosting confidence, personal brand and authority. Our preshow EduMonday allows attendees to gain a head start, soaking up insider knowledge from leading experts and mixing and meeting with others – and that's all before the show has even begun!"
Attendees can then explore destinations, venues, tech providers and more at IMEX in Frankfurt from 21 – 23 May 2019. Among the many exhibitors already confirmed are New Zealand, Senses of Cuba, Barcelona Convention Bureau, Visit Brussels, Kempinski Hotels, Meliá Hotels and Latvia. During the three days of the trade show, planners can meet with more than 3,500 suppliers from every sector of the global meetings and events industry.
EduMonday takes place on Monday 20 May, the day before IMEX in Frankfurt, 21 -23 May 2019. It's free to enter following registration for IMEX in Frankfurt. Registration for the show is also free of charge and open to all.