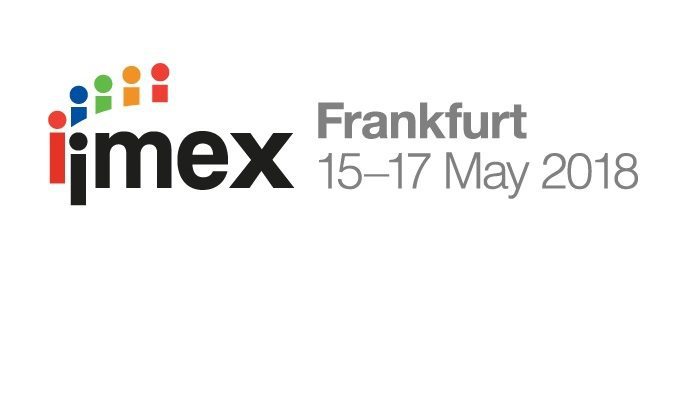 IMEX business boosting: An all-round positive experience in Frankfurt!
In only 2 weeks, IMEX Frankfurt will take place from May 15-17. Visitors at past events have called it productive, business boosting, and an all-around positive experience.
Here's why:
• IMEX Frankfurt's new partner, C2, is set to bring their brand of innovative and disruptive learning to the show – experience education like never before at their Learning Labs.
• Interviews with new exhibitors, such as Luxe Worldwide Hotels, Russian Convention Bureau, Bravura Technologies, Uganda Ministry of Tourism, Caribbean Tours, and Lebanon Ministry of Tourism.
• Major announcements at press conferences from Oman, C2, IAPCO, Malaysia, SITE, Colombia, Tel Aviv, and New Zealand.
• The latest trends and thinking at over 180 education sessions, with sessions exploring the future of event design, delegate engagement, and creating a culture of innovation.
• Hands-on with the latest tech, including AR and VR, at the Tech Café
• EduMonday – immersive and inspiring education taking place the day before the show, is now even bigger. There's PCMA Business School, She Means Business (featuring speakers from the UN, the European Astronaut Centre & UBS), plus 200 education sessions across 10 tracks.
• Te scoop on business model disruptions, industry innovation plus policy, leadership, and legislative change – and meet the CEOs and experts currently making the news.
• Legacy – political legacy; knowledge legacy/social impact; CSR legacy; environmental legacy and personal legacy – is the Talking Point for 2018. See it come to life at the show.
For more information, click here.
eTN is a proud sponsor of IMEX.