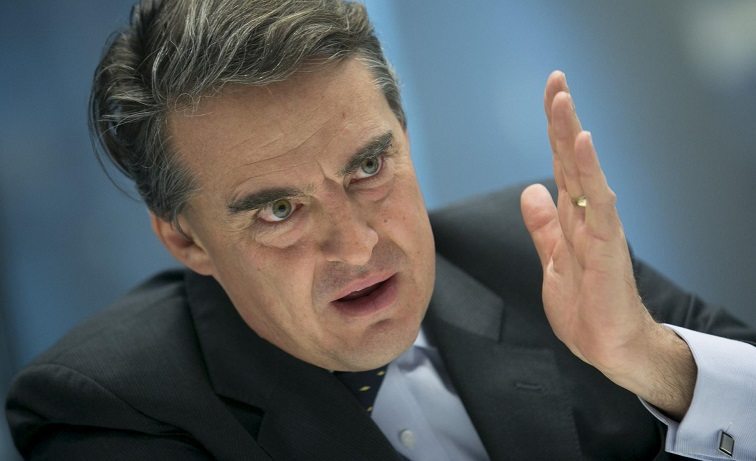 IATA urges common principles to help aviation continue to deliver its benefits
The International Air Transport Association (IATA) urged the US government and industry stakeholders to agree upon a set of common principles in order to enable aviation to continue to increase the level of benefits it delivers in the US and around the globe.
Speaking at Aviation Day USA organized by IATA and the Wings Club, Alexandre de Juniac, IATA's Director General and CEO said, "Aviation is the business of freedom. It liberates us from the constraints of geography, distance and time, enabling us to lead better lives, and it makes the world a better place. To ensure that the business of freedom continues to grow the benefits it generates, we must be guided by five core principles:
• First, we must be safe, and we must always strive to be even safer
• Second, aviation thrives on partnership and cooperation, supported by global standards
• Third, governments must avoid creating barriers to market innovation
• Fourth, aviation must be supported by infrastructure that is efficient and affordable
• Lastly, aviation must be sustainable, both environmentally and economically."
De Juniac focused on infrastructure and market innovation with specific references to continuing developments in the US.
Infrastructure
Infrastructure development is not keeping pace with growth in demand for flights. IATA forecasts that 7.8 billion passengers will travel globally in 2036. That is nearly double the 4.1 billion who flew in 2017. "To meet that demand we need sufficient capacity in terms of runways, terminals and airspace. Quality must be aligned with our technical and commercial needs. And it all must be affordable. I believe, however, that we are headed for an infrastructure crisis–and that includes in the US– where we expect passenger numbers to rise 57% over the next 20 years to 1.1 billion, but the last all new major airport opened more than 20 years ago," said de Juniac.
IATA also reiterated its broader concerns on governments looking to fund airport infrastructure development through privatization.
"We have yet to see an airport privatization that has, in the long-term, delivered on the promised benefits of greater efficiency for airlines and a better experience for our customers. To date there has been no regulatory formula that effectively balances the interest of private owners to earn a profit with the public interest to have the airport serve as an engine of economic growth. By all means, invite private sector expertise to bring commercial discipline and a customer service focus to airport management, but leave ownership in public hands," said de Juniac.
To meet the air navigation service requirements of a growing industry with technology that will improve efficiency and environmental performance, IATA lent its support to the corporatization of air traffic management in the US. "US air traffic controllers do an excellent job. But the US air traffic management system is falling behind in the introduction of new and more efficient technology. That is why IATA supports the long-delayed transformation and modernization of America's air traffic management system by placing it in an independent not-for-profit structure outside of government," said de Juniac.
The diversion of federal fees and taxes intended for aviation-related infrastructure spending is also a cause for concern. "About 21% of the average domestic ticket cost is taxes and charges. And instead of funding much needed aviation investments, too much of this money is being spent elsewhere. If the latest House of Representatives budget proposal is passed, we will see increased charges for security and customs services. But much of that will be diverted to general spending. It's bad enough being taxed like a sin. It is unbearable to have those taxes spent elsewhere," said de Juniac.
Market Innovation
IATA encouraged further rationalization of the regulatory environment to remove barriers to innovation. "Aviation is being challenged by the digital revolution and constant innovation is critical to survival. Often, however, governments create regulatory barriers to innovation. For example, the success of the so-called ultra-low cost carriers makes it clear there is a huge appetite for an absolutely basic travel experience. Yet in parts of the globe, regulators try to limit airlines' ability to meet this demand by imposing some service levels—like requiring inclusive or flexible fares," said de Juniac.
Specifically focusing on the US, IATA supported the US Department of Transportation's (DOT) ongoing review of regulatory over-reach. "Under the Obama Administration, DOT retreated from some of the principles of free and open market competition in favor of a more heavy-handed approach to regulation. We welcome the initiative by DOT under the Trump Administration to review regulations where there is an unnecessary and unwarranted intrusion into a deregulated industry, and when costs to industry cannot be justified by the level of benefits provided to passengers," said de Junaic.