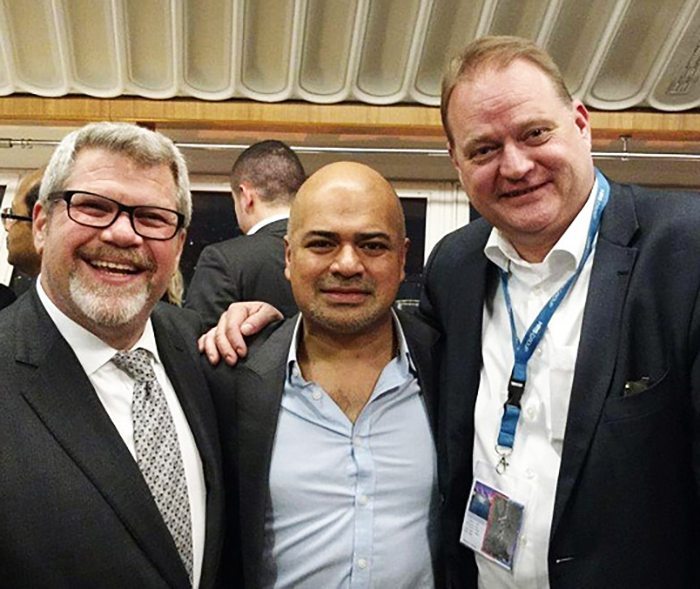 HospitalityUnited.Club brings together the who's who of the industry in Berlin
HospitalityUnited.Club, a consortium of travel technology companies hosted an exclusive party in Berlin on 7 March, 2018. The high energy event, sponsored by Agoda, Amadeus, Fornova, InnoVel, LiveOS, Newhotel Software, Roiback, RateTiger and Sojern brought together peers from the hospitality industry at Funkturm Restaurant located in the historic Radio Tower in the German capital.
HospitalityUnited.Club brings together hotels and technology providers in an informal setting to exchange ideas and knowledge while having a good time. Conceptualized by eRevMax, the consortium has been hosting a series of networking events called 'Cocktails & Conversations', offering an interactive platform for collaboration opportunities.
"This is turning into one of the most happening parties within the hospitality industry providing space for the attendees to build relationships and experience the benefit of collaborating with each other," said Reuel Ghosh, Group CEO, eRevMax.
"This was a really good, intimate forum to meet industry peers in a fun setting. Catching up with new contacts over drinks is a great way to build a strong relationship and always gives you something to relate and talk about in the future. I was blown away by the quality of the event and how efficiently it was organized," said David Ezquerro, Global Partnership Manager, Roiback.