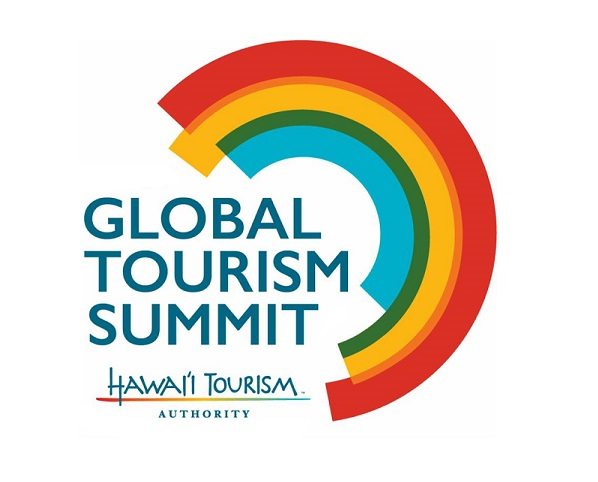 Hawaii Tourism to reveal marketing promotions for 2019 at Global Tourism Summit
Opening day of the Global Tourism Summit will feature the unveiling of marketing programs being implemented in 2019 to promote leisure and business travel to the Hawaii from major markets worldwide.
Presented by the Hawaii Tourism Authority (HTA), the Global Tourism Summit takes place October 1-3 at the Hawaii Convention Center in Honolulu. The summit theme – Charting the Course – encapsulates the balance of managing tourism's benefits to support economies and create jobs without having a detrimental effect on the quality of life for residents and communities.
George D. Szigeti, HTA president and CEO, said, "Business development and showing how Hawaii's most important industry is being promoted worldwide is a key objective of the Global Tourism Summit. We are sharing Hawaii's marketing strategies and plans for 2019 to keep tourism partners informed and to help them identify new opportunities to reach travelers and generate bookings."
Throughout the day on October 1, HTA's Global Marketing Team will conduct a series of presentations in general session to showcase the 2019 marketing programs funded by HTA to promote Hawaii travel from the U.S. mainland, Japan, Canada, Oceania (Australia and New Zealand), Korea, China, Hong Kong, Taiwan and Europe.
Marketing efforts to secure meetings, conventions and incentives (MCI) business for resort properties statewide, as well as for the Hawaii Convention Center, will also be presented.
HTA's marketing contractors responsible for driving travel demand in each global market, as well as developing MCI business, will present promotional initiatives and program activities being implemented in 2019 to support Hawaii's tourism industry.
Attendees of the presentations will be able to network with HTA's marketing contractors about potential partnership opportunities to reach travelers in each market. In addition, co-operative marketing programs being offered to tourism industry partners will be made available after the presentations.
Industry partners interested in attending the global marketing presentations are encouraged to visit the summit's dedicated website, www.globaltourismsummithawaii.com, to register and for information on the times and names of presenters for the sessions.
Register by September 25
Registration for the Global Tourism Summit is closing on Tuesday, September 25, at 11:55 p.m. Any tourism industry partner, business or individual interested in tourism's future – both in Hawaii and around the world – is encouraged to register, network and share their opinions.
Over the three days of the summit, thought-provoking sessions, presentations and panel discussions will address the need of destinations to strive for sustainable tourism, trends in the global travel marketplace, the significance of culture in marketing tourism, and new travel innovations being implemented, including artificial intelligence.
Special events include the Networking Reception on October 1, the Aloha Reception – with cuisine provided by 20 restaurants – on October 2, and the Tourism Legacy Awards Lunch on October 3, all of which are included in the full summit registration, or when registering for those days.