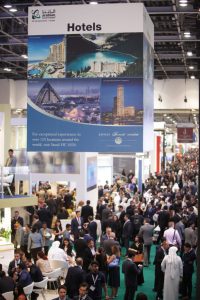 Guest loyalty, smart hotels and data mining to trend until 2022, says new ATM report
A new approach to loyalty programmes, smart technology, will define the hospitality industry landscape to 2022, according to data released ahead of Arabian Travel Market 2018, which takes place at Dubai World Trade Centre from April 22-25.
The predictions, published by Colliers International, indicate, a rise in ultra-personalised guest services, and technology-led changes to the physical configuration of hospitality spaces with new job roles to accommodate these changes.
The trends will be explored at ATM 2018, during a panel discussion titled The Hotel Landscape of The Future. Chaired by, Content Inc director, Gemma Greenwood, discussion will span high-tech hospitality, new hotel concepts and the brands and hotels due to arrive in the region.
Simon Press, Senior Exhibition Director, ATM, said: "The trends identified in this report will define innovation and growth across the regional hospitality landscape in the coming five years. The findings demonstrate that today's hotel guests don't want to be part of the crowd – they want a unique experience, personalised to their tastes and expectations and, preferably, in an unexplored, or emerging, destination.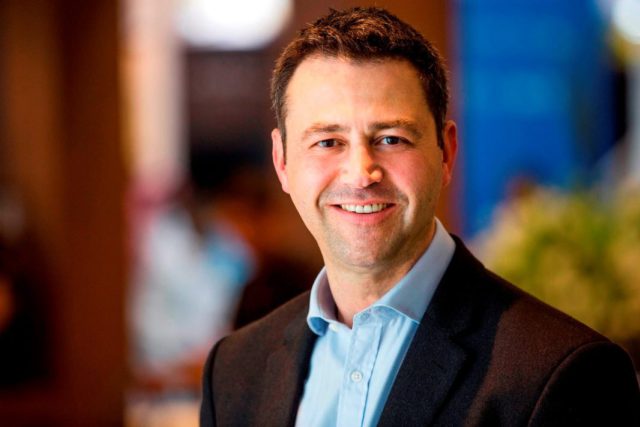 The data predicts eight major global trends will also play out in the regional market. These are: fresh and communal themed design; destination experiences; personalised loyalty benefits; "co-everything" shared spaces; multi-role jobs for hotel associates, empowered by technology; authentic experiences; data and smart hotels.
While the period 2016 – 2017 saw heightened merger and acquisition (M&A) activity, the trends predicted for the coming five years are expected to focus on concepts, design and marketing, as well as associate job descriptions.
Driving evolution across operations, responsibilities will merge as associates shift from micro-tasking to multi-tasking, transitioning to multi-function roles, enabled by technology. As data applications advance, the traditional "yield manager" could be replaced by data scientists, who mine and analyse data on consumer behaviour.
Other major predictions include authentic over obvious luxury, adopting a genuine and more personalised style, and in-room destination guides offering curated and branded experiences. The introduction of personalised benefits through hotel loyalty schemes, will see hotels offering bespoke and personalised benefits, based on customer buying behaviour.
Press added: "Using the trends of recent years as a springboard, the hospitality industry will start to pursue new lines of business in 2018, placing a focus on engagement, with personalised and bespoke attention now crucial to the luxury experience. "
Olivier Harnisch, Chief Executive Officer of Emaar Hospitality Group, said: "The predictions on the hospitality landscape underline the need for the stakeholders to look at existing systems and processes, and prepare for a highly evolved industry that leverages the newest tools in digitisation. With enhanced guest experience as the bottom line, we have already rolled out our digital transformation plan with three key projects that will reshape the way we serve our guests."
ATM – considered by industry professionals as a barometer for the Middle East and North Africa tourism sector, welcomed over 39,000 people to its 2017 event, including 2,661 exhibiting companies, signing business deals worth more than $2.5 billion over the four days.
Celebrating its 25th year, ATM 2018 will build on the success of this year's edition, with a host of seminar sessions looking back over the last 25 years and how the hospitality industry in the MENA region is expected to shape up over the next 25.
ENDS
About Arabian Travel Market (ATM) is the leading, international travel and tourism event in the Middle East for inbound and outbound tourism professionals. ATM 2017 attracted almost 40,000 industry professionals, agreeing deals worth US$2.5bn over the four days. The 24th edition of ATM showcased over 2,500 exhibiting companies