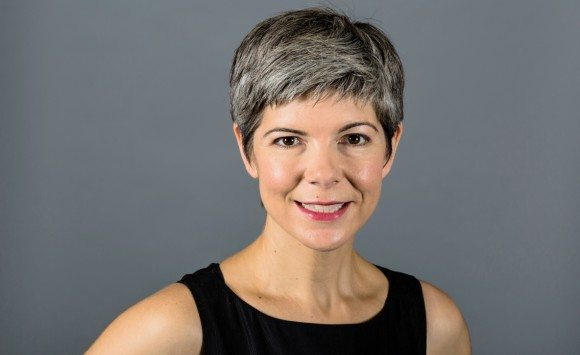 Google, LinkedIn and Facebook sharing their expertise at Exclusively Corporate at IMEX event
Some of the world's biggest, pioneering companies are sharing their approach to events at Exclusively Corporate, the dedicated, complimentary event for corporate travel, meeting and event planners.
Amy Brown, head of creative strategy at Google; Rena Lindell, head of sponsorships at LinkedIn and Cameron Mercer, event marketing for global business at Facebook are among the high calibre speakers at Exclusively Corporate taking place on Monday 14 May, the day before IMEX in Frankfurt. These first-class innovators, from market-leading companies, are all part of a panel discussion on 'how to put the wow into events'.
A keynote on 'the event of the future' will be delivered by EY's director of global strategic events, Amanda Whitlock, and Martin Enault, chief operating officer of C2, the boundary-breaking business leaders conference. Together, they will discuss how to disrupt traditional methods to create dynamic and engaging events, as well as ways to use event technology to boost interactivity and delegate experience.
Event experts from Estée Lauder Companies Inc, MAC Cosmetics and American Express Meetings & Events also form part of the free, packed programme of in-depth case study presentations, panel discussions and networking. Innovation and disruption top the agenda, as well as sessions on security and legacy, IMEX's Talking Point in 2018.
The dedicated education and networking programme begins with breakfast (sponsored by Dubai Business Events) followed by a full day of free education on topics including the power of virtual events, developing a global events strategy, maximising budgets, security and risk management via case studies, presentations and panel discussions. Campfire discussion groups enabling peer to peer discussion take place in the afternoon.
Carina Bauer, CEO of the IMEX Group, explains:
"We've researched and invested in a highly topical and relevant programme, giving corporate planners access to first class experts from globally renowned companies. We're aware that corporate meeting planners rarely have the opportunity for learning or to meet others in the same positon as them – so we've carefully created Exclusively Corporate to give them access to top class education and peer to peer networking. This free-of-charge event will arm planners with the tips and tools to create fresh event experiences."
Exclusively Corporate is for all corporate executives where meeting and event planning forms some or all of their job role. The combination of expert-led education, informal discussion and networking enables them to foster a fresh approach to their meeting planning, creating events that challenge, excite and inspire real change.
Following Exclusively Corporate, planners can then explore IMEX in Frankfurt, which takes place 15 – 17 May at Messe Frankfurt. With 3,500 exhibitors from 150 countries under one roof, the show enables visitors to discover new destinations and suppliers and see the latest technologies designed for the events industry.
For further details about Exclusively Corporate and to register click here. Watch our interview with Carina where she discusses the programme and expert speakers.
IMEX in Frankfurt takes place 15 – 17 May at Messe Frankfurt.