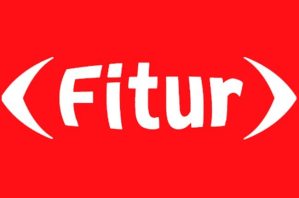 FITUR Madrid: Records broken with 140,120 representatives from around the globe
Just a few hours before its closure, the 38th FITUR – Madrid's International Tourism Fair, organised by IFEMA from 17 to 21 January – reveals the most impressive figures in its history, confirming its leadership as a premier business forum for the global tourism industry.
As well as the best figures for the tourism industry, both in Spain and worldwide, FITUR – which was once again inaugurated at IFEMA by the King and Queen of Spain, and which brought together more than 600 ministers, ambassadors and high-level representatives from all over the world – will close its doors today after welcoming some 251,000 participants, according to first estimates, representing growth of around 2.5% compared with 2017.Particularly noteworthy was the growing importance of trade attendance; 140,120 professionals from all over the world participated over the three days of the event, representing an increase of 3%. There were also more than 7,700 journalists from 59 countries covering the Trade Fair. The movement of people across the city generated an economic impact of 260 million euros, while 200,000 evening activities, promoted by Festitur, accounted for 14.2 million euros.
A noticeably high level of international transactions and business activity centred on FITUR during its trade sessions. The agenda organised by the Fair through its International Buyers programme generated more than 6,800 business meetings, and to this can be added more than 38,000 online requests for meetings, as well as the thousands of bilateral meetings that took place at the various stands.
FITUR, more international than ever before
The greatest recorded growth was in international participation, showing an increase of 13% and representing 54% of the total, led by Africa, with an increase of 21%, Asia Pacific, with 19% and Europe, with 15%.
This growth was reflected in the useable floor area, which exceeded 65,000 m2 – an increase of 5% – as well as the total number of stands – 816, an increase of 8% – and the total number of participating companies and entities, which this year exceeded 10,000 organisations from 165 countries.
Major innovations at the Trade Fair included the participation of India as a FITUR partner, surpassing expectations with an optimal exposure of the brand Incredible India across the world, associated with FITUR, and with more than 1,000 business meetings at the Trade Fair. Other innovations included the creation of a new tourist segment, FITUR Festivals, with an extensive programme of events, and the presentation to the tourism industry of developments by a research team from IFEMA LAB 5G, demonstrating prototypes for applications for use with 5G technology and receiving more than 500 visits, making FITUR a pioneer in the concept of augmented trade fairs.
Another outstanding feature was the growth of the technology sector, gaining increasing importance at the trade fair in response to the process of transformation driven by the tourism industry, through the sections Fitur Know How & Export and FiturtechY, and the participation of technology developers and suppliers, which increased by 16%.
#FITUR2018 also broke records in terms of digital reach, with a community of 200,000 followers, 40 million pageviews and more than 21 million hits on Twitter, becoming a global trending topic on its first day.