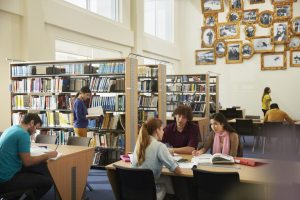 Emirates Aviation University participates in Sharjah's International Education Show 2018
Emirates Aviation University (EAU) returns to Sharjah's International Education Show, the UAE's leading Higher Education event, which will officially open tomorrow (24 January) at Expo Centre Sharjah.
The show is considered the best platform for educational institutions from across the region and world to spot the brightest talents who are willing to pursue higher studies in a variety of specializations.
EAU announced this year the launch of five new business programmes, responding to the demand for specialised, high-quality business related degrees. The new business programmes are: Business Administration, Business with Accounting and Finance, Global Logistics and Supply Chain Management, Business with HR Management, Business with Marketing.
Emirates Aviation University will part take in the International Education Show until 26 January, where prospective students will have the opportunity to learn about the university's course offerings and speak directly to the faculty.
About Emirates Aviation University
Established in 1991, Emirates Aviation University is a leading educational institution in the Middle East for aeronautical engineering, aviation management, business management, and aviation safety & security studies. The University is the academic wing of the Emirates Group; a global travel and tourism conglomerate known worldwide for their commitment to the highest standards of quality in every aspect of business.
The University is licensed by the UAE Ministry of Education – Higher Education Affairs and the National Qualifications Knowledge and Human Development Authority and offers an extensive range of educational opportunities designed to provide students with the best aviation related specializations. Students can chose from vocational, undergraduate and postgraduate programmes that combine the highest standard of academics with the latest development in the field of aviation.