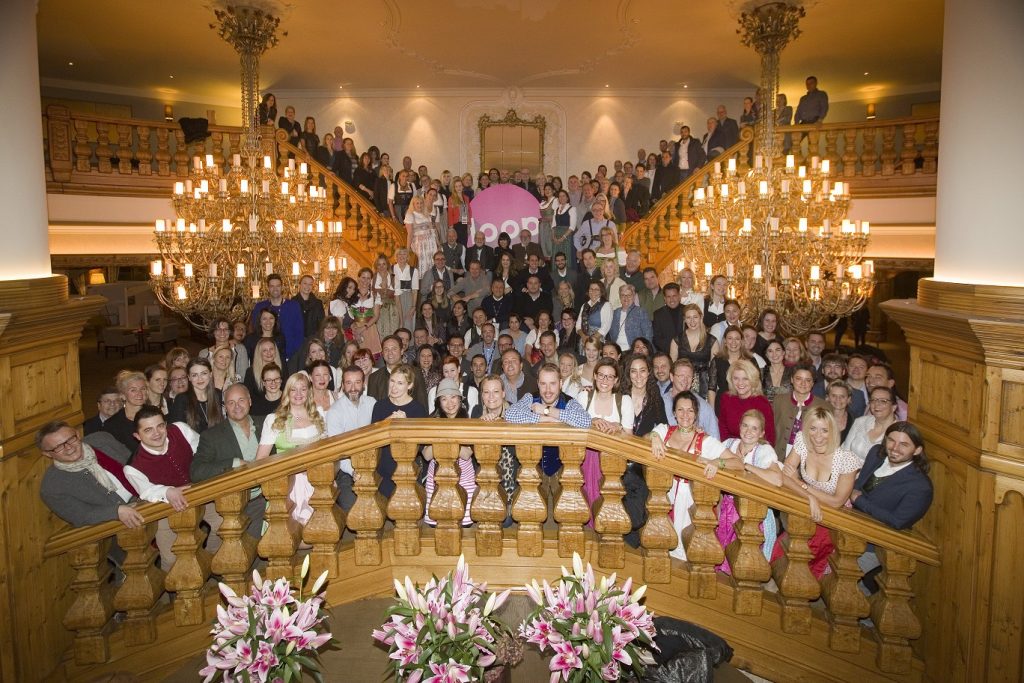 Country or city? loop – only luxury travel fair for German-speaking market experiencing unabated popularity
Country or city? loop – only luxury travel fair for German-speaking market experiencing unabated popularity
"The mountains are calling" – after four successful years, Lobster Experience has added another countryside-loop to its already famous city-loop in Frankfurt. loop stands for luxury on our planet and is a tailored luxury fair for the tourism industry. From November 19 to 22, 2017 the Lobster Experience Team, together with 200 exhibitors and luxury travel buyers from the German-speaking and Central and Eastern European markets, celebrated the successful start at the Interalpen Hotel Tyrol in Telfs-Buchen/Seefeld in Austria. "We gained such a high demand for loop that we have organized a second loop for the first time this year. It was very clear that we were looking for a location within the German-speaking countries to create a creative counterweight to our city-loop. Tyrol showed to be a very good choice," says initiator Astrid Oberhummer from Lobster Experience.
A new venue, but with a proven trade fair concept: focus of the three days was the intensive sales talks between sellers and hosted buyers, each limited to 15 minutes. Altogether every person has around 72 valuable talks over the 3 days. A total of 100 exhibitors from 5 continents took part, including Aman Hotels, Baur Venezia, Frégate Island Private, Palazzo Versace Dubai, Rocco Forte Hotels or Los Cabos Baja California. The hosted buyers are exclusively among the best premium travel agencies and tour operators in the market.
Effectiveness and quality at the highest level are the seal of approval for this extraordinary trade fair, which is precisely tailored to the needs of its target groups. Embedded in a varied evening program, all participants had ample opportunities for active networking. "The wonderful thing about the loop is that business volume is generated directly from one another here, new ideas and products are born, and the latest trends are shared," says Astrid Oberhummer.
The Interalpen Hotel Tyrol was the exclusive host for all loopers during the fair and convinced with an excellent service. The sponsors of loop Tirol included the Olympiaregion Seefeld, Tirol Werbung, the tour operator Windrose Finest Travel and the DTCM Dubai.
The next loop will take place from April 15 to 18, 2018 in Frankfurt, Germany.
Interested suppliers can inform themselves at any time and register by clicking here.