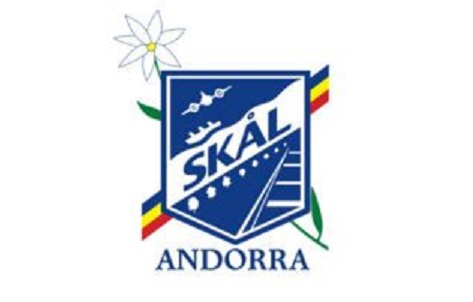 Andorra readies for Skål Spain Congress
Andorra readies for Skål Spain Congress
Skål Andorra, member of Skål International, will host the forthcoming Congress of Skål Spain, which will take place from May 10-17, 2018.
Founded in 1934, Skål International is the leading organization of tourism professionals with over 15,000 members around the world. It is the only that unites travel executives from all sectors of the tourism industry, who meet to discuss topics of common interest and do business.
The Skål Spain Congress in Andorra will bring together a large group of entrepreneurs from the Spanish tourism sector but at the same time will receive visits from delegations from the rest of the world.
This Congress will brand Andorra with another fantastic opportunity to show that the country is an ideal venue for international congresses, an activity encompassed in the growing MICE segment.
The Capital City, Andorra la Vella, and Andorra Turisme are the main sponsors and the company My World of Experiences is the DMC in charge of execution, together with the Congress Committee of the Andorran Skål Club, supervised by the Board.
The Congress will include B2B networking sessions and knowledge sharing, and will also offer the participants the possibility to enjoy post congress activities to discover the best of Andorra and become recommenders of Andorra as business and leisure destination.
The official presentation will take place at FITUR on Wednesday, January 17, 2018 at 13.00 hours in the Press Room, Pavillion 10, followed by a cocktail at the Skål stand 10B61.
For more information, click here and here.