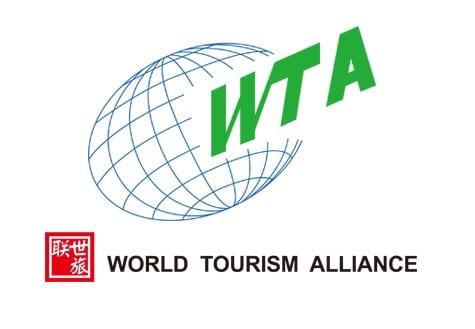 World Tourism Alliance hosts Xianghu Dialogue and WTA Annual Meeting
The world's first non-governmental, nonprofit China-initiated tourism organization, the World Tourism Alliance (WTA), has announced the dates for its much-awaited Xianghu Dialogue and the Annual/Council Meetings, Sept. 7-11, 2018 in Hangzhou.
The one-day Xianghu Dialogue on Sept. 9 will be held at the New Century Grand Hotel Hangzhou. This year's solution-focused theme–Poverty Alleviation and Development: Shared Responsibilities of the World Tourism Community—will be discussed by renowned global tourism experts and economists.
"As we approach the one-year anniversary of the founding of the World Tourism Alliance, we are pleased to have made significant strides toward our goal of leveraging tourism for human development. Our message and mission are resonating among tourism organizations, institutions, enterprises and government agencies throughout the world as shown by our rapidly increasing number of members," WTA's Secretary General Liu Shijun said.
"The Xianghu Dialogue is a forum that we can all come together as partners for a common objective. Through this, we hope to accomplish more and broaden our reach to encompass the whole world. We walk hand in hand and shoulder to shoulder with our members and partners to make a meaningful difference in the lives of many," he added.
Agenda for the full-day event includes the release of the World Tourism Development 2018 report on how tourism promotes poverty alleviation.
The WTA will also share its own high-level Best Practice in Poverty Alleviation through Tourism.
Invitation to the Sept 9th Xianghu Dialogue is open to all WTA members, local governments, tourism authorities, tourism enterprises and associations; tourism academia, diplomatic envoys, China-based tourism promotion agencies, local and international media.
Admission is free.
About the World Tourism Alliance
The World Tourism Alliance (WTA) is the first global non-governmental, nonprofit tourism organization. Established in China on Sept. 12, 2017, it is committed to promoting peace, global development and poverty reduction through responsible tourism. Working with the travel and tourism industry around the world, it serves to drive global tourism exchanges and cooperation on all levels. Guided by its vision of a "Better Tourism, Better Life, Better World," the WTA offers professional services to its members by establishing high level tourism research institutions and providing personal training for governments and businesses. It has 138 members in 34 countries/regions, covering all five continents.