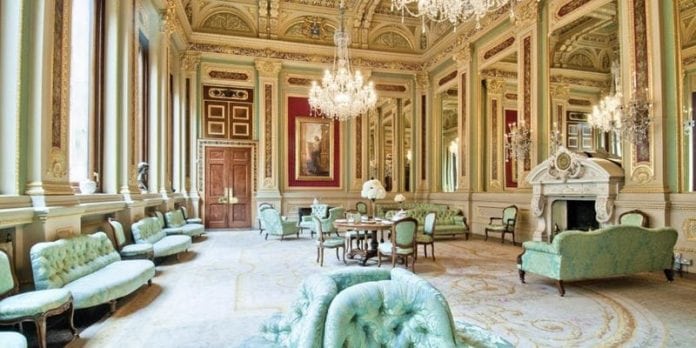 UK's First Official National Tour Guiding Conference: Details
The Discover England Fund, US Connections project, has today announced details of the first National Tour Guiding Conference. The event is confirmed to take place on 9thNovember 2018 in Drapers Hall, a unique, historic venue in the City of London.
The National Tour Guiding Conference will support the development of the tour-guiding sector across England, by sharing best practice, research and insights, innovations and enabling tour guides to network.
Amanda Lumley, Executive Director for Destination Plymouth and DEF US Connections Project Director comments, "Research demonstrates that there is a significant demand from US visitors to have a guided tour whilst in the UK, allowing them to meet local people and bring stories to life through immersing themselves in the heritage and history of England.
Our first national conference will bring together tour guides, businesses and individuals working in the tour guiding sector to share innovation, knowledge and best practice, supporting them to evolve guiding products that will specifically appeal to this target market."
The National Tour Guiding Conference is also dedicated to providing tour guides with tips for making their tours 'bookable' and accessible to international audiences, as well as facilitating a myriad of networking opportunities for all types of tour guide – from Blue, Green and White Badge guides, to ancestral guides, driver guides, volunteers and local greeter schemes, costumed and character led guides.
An impressive line-up of keynote speakers from organisations including Wanderlust, Unique Devon Tours, Kunoi Global Travel Services, XV Insights, Robin Hood @EzekialBone, Visit Cambridge and Beyond and VisitBritain will share knowledge and best practice across the guiding sector as well as insight into cutting edge developments and innovations. There will also be seminars on audience engagement, digital marketing, market insights, developing 'bookable' product and working with the travel trade (full details to be announced in the coming weeks).
Emma Thornton, CEO for Visit Cambridge and Beyond, who are the lead partner supporting the delivery of this event comments; "Visit Cambridge delivers Guided Walking Tours for around 80,000 visitors each year and tours form a very significant part of our business. A key priority for us is to continue to develop and innovate with our tour product and this conference, which is the first of its kind, offers an exciting opportunity to bring the national guiding community together to explore opportunities in this area."
'US Connections' is a large-scale collaboration between 13 destinations led by Destination Plymouth to develop tourism products in the lead up to 2020, a year which marks the 400th anniversary of the Mayflower's historic voyage from Plymouth to the New World and as a legacy beyond the project as the whole East coast of the USA turns 400 thereafter.
It is one of a number of successful projects to benefit from the UK Government's £40 million Discover England Fund. The Fund is administered by VisitEngland and involves a programme of activity to ensure that England stays competitive in the rapidly growing global tourism industry, by offering world-class English tourism products to the right customers at the right time. The Fund is a central government funded programme of activity, supported by match funding by partners in the public and private sectors.
For more information click here
yahoo