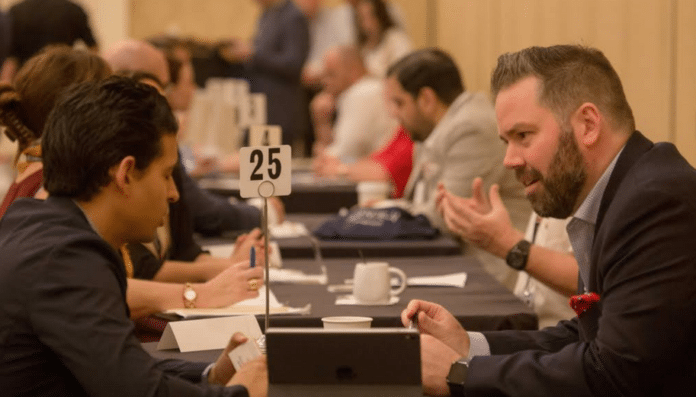 Tourism professionals working to create more inclusiveness for LGBTQ travelers
The International Gay & Lesbian Travel Association opened registration today for its 36th Annual Global Convention, an educational and networking event for the global LGBTQ tourism industry. The conference will unfold April 24-27, 2019 at the New York Hilton Midtown. It is the first time in IGLTA's history that the convention will take place in New York City, which takes on greater significance as 2019 is the 50th anniversary of the Stonewall Uprising, widely considered the catalyst for the modern LGBTQ rights movement.
"We are celebrating World Tourism Day by launching registration for our Annual Global Convention, an event that unites the thought leaders of our industry around a common goal: to improve the landscape for LGBTQ travelers," said IGLTA President/CEO John Tanzella. "On a day designed to raise awareness about the social, cultural, political and economic value of tourism, it's essential that LGBTQ travel is well represented. We couldn't be more proud to bring our premier event to New York City in the 50th anniversary year of Stonewall."
IGLTA convention registration includes three days of educational programming, networking lunches, evening receptions, the Small Business Entrepreneurship forums, and a Media Networking Event that connects attendees with global media outlets, freelancers, bloggers and social media influencers working in the LGBTQ travel space.
In addition, the IGLTA Foundation will present its annual fundraising event, VOYAGE, which includes honors for those who have made significant contributions to LGBTQ travel. The convention also features a one-day appointment-driven Buyer/Supplier Marketplace to strengthen LGBTQ business ties between travel advisors and hotels, destinations and other travel brands that offer LGBTQ-welcoming products. Qualified buyers receive complimentary convention registration and up to five nights' accommodations in the convention host hotel.
For more information about the IGLTA Annual Global Convention, click here.