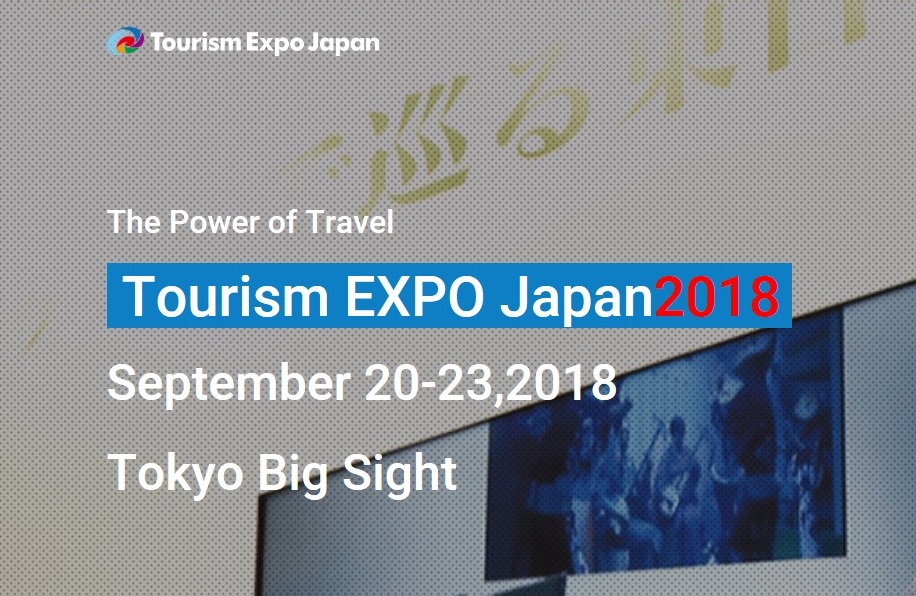 Tourism EXPO Japan: A travel niche within a niche
Tourism EXPO Japan: A travel niche within a niche
Japan has everything that could delight a traveler from exquisite gastronomy to experiencing culture and traditions, and from discovering the unique art, design, and architecture to learning about traditional crafts and encountering one-of-a-kind experiences. Outdoors there is everything from beautiful mountain landscapes to Japan's beaches, and from rushing down the rapids to relaxing in a hot spring. Japan is like a tourist's gourmet buffet – a niche within a niche within a niche with so much to sample and savor.
This year's Tourism EXPO Japan is not only an event for sellers to find potential Japanese buyers, but also for buyers from overseas to find niche operators, hotels, and attractions for the important Japanese inbound market.
The trade show is becoming the prime event to learn about what Japan has to offer when it comes to travel and tourism, and how tour operators can find the best and most interesting opportunities.
Since Japan inbound is often still seen as a niche, this is an excellent opportunity for foreign travel companies to explore new high-yield and high-profit markets for outbound business to Japan.
Especially for those who have not pushed Japan as a destination, this trade show could be an eye-opener. There are not many niche destinations left in the world so sophisticated and with such a safe and highly-developed infrastructure.
Even Japan as a niche market is a means for tour operators to develop packages that not many other have, and this equates nicely into high earnings.
This year's Tourism EXPO Japan will be held from September 20-23, 2018 in the lively city of Tokyo, Japan. For more information, click here.