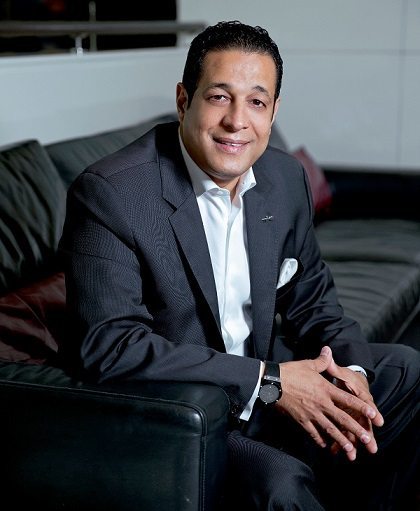 TIME Hotels CEO: Mid-market hotels key to Saudi tourism
TIME Hotels' CEO, Mohamed Awadalla, has outlined the importance of mid-market hotels to the Kingdom's tourism industry during the inaugural Saudi Arabia Hotel Investment Conference (SHIC), which took place yesterday, 26th February at the Marriott Convention Centre, Riyadh Marriott Hotel.
According to new research, published ahead of SHIC by Colliers International, recent reforms in Saudi Arabia – and widespread investment in the Kingdom's burgeoning tourism industry – will drive growth in the mid-market hotel sector at a compound annual growth rate (CAGR) of 16% between 2017 and 2021.
The supply for mid-market hotels is expected to increase over the next five years with Makkah, Riyadh and Jeddah to see the majority of hotel openings – accounting for 54%, 16% and 12% of the forthcoming midmarket supply in the Kingdom.
Awadalla said: "As receipts from Saudi oil revenues have declined, some government departments and private companies have reduced their travel expenses which in turn has led to an increase in corporate demand for more mid-market hotels, an area of the market that has traditionally been reserved for more luxury properties.
"Our current pipeline of hotels and residences aims to offer a high-quality hotel or serviced apartment for a market segment that is currently under-represented in the region."
In April 2016 TIME Hotels signed a deal with Saudi-based Al Fahd Investments. As part of this agreement, UAE-headquartered TIME Hotels will expand its presence in the Kingdom with the management of several new mid-market hotels.
The properties under TIME Hotels and Resorts are set to open between 2018 – 2019 in Jeddah, Riyadh and other cities. While, the TIME Express Hotel in Riyadh, set to open around 2019, will be the debut for the Express brand in the Kingdom.
"TIME Hotels has been very strategic with its openings, both in Saudi Arabia and the wider Middle East region, by identifying and assessing the demand within the market and implementing the most suitable brand from the TIME portfolio to best match consumer demand. We're excited by the prospects 2018 brings and look forward to adding further to our portfolio," Awadalla continued.
Following recent reforms and the relaxation of visa regulations, Saudi Arabia is poised to capitalise on these factors as it nurtures a vibrant leisure and entertainment sector, supported by a new generation of midmarket hotels in its bid to pursue targets of 30 million visitors annually by 2030.
"Continued development of leisure and entertainment areas as well as investment in tourism infrastructure will fuel demand for affordable serviced apartments and three and four-star properties in Saudi Arabia, particularly as the 2030 growth targets draw ever closer," Awadalla added.
During the event SHIC brought together a line-up of high-level speakers, panel debates and roundtable sessions – providing delegates with valuable insights into the ever-changing landscape of the Saudi hospitality industry.