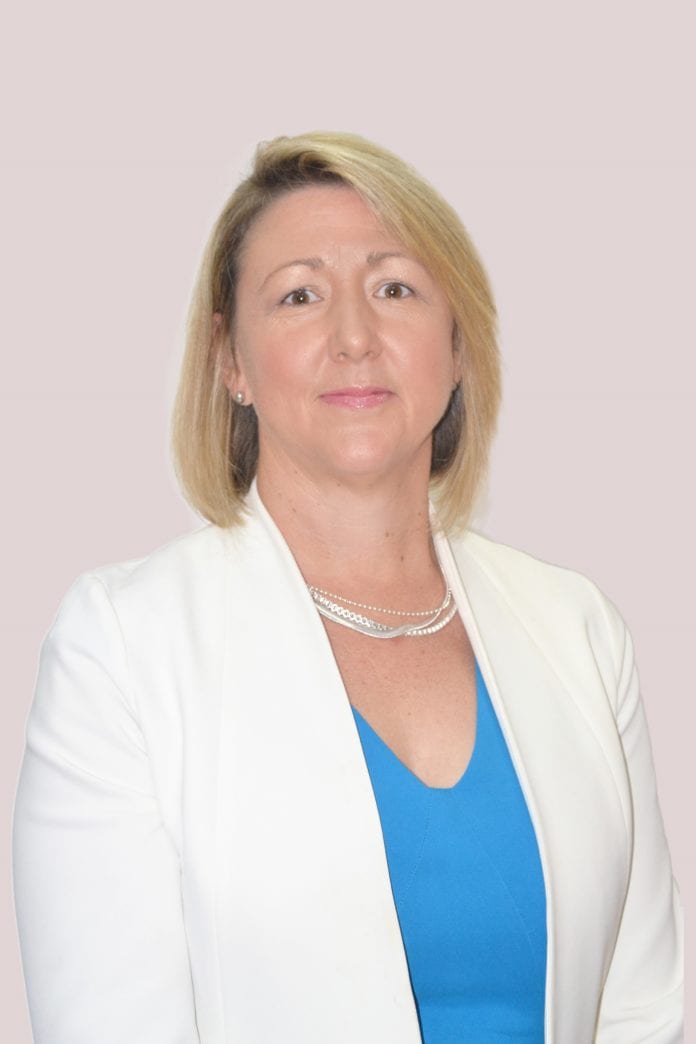 Thought leadership: Living the branding dream
Face-to-face is a culturally-vital form of business communication in the Middle East, which means attending a trade event is a natural way of having hundreds of personal business interactions and starting new business relationships. How else can you have so many targeted sales meetings, present your brand to thousands in your core markets and make hundreds of new contacts, all in just a few days?
In a world swamped by easy-to-ignore marketing and advertising messages, businesses are constantly looking for new ways to engage customers. Yet, those in the Middle East that have embraced the oldest form of business communication – face-to-face – are increasingly achieving some of their biggest successes at trade events, as Danielle Curtis, Exhibition Director – Middle East, Arabian Travel Market & IBTM Arabia, explains.
Advances in accurate business pairing
At IBTM, we've spent the last 30 years as the events industry's trusted 'right-hand', helping conference and event organizers from around the globe make connections, discover new technologies and learn about the cutting-edge innovations they need to create world class events. During that time, we have developed considerable expertise in pairing our suppliers with businesses they can help. And the recent rapid advances in technology have enabled a step change in our capabilities. For example, our matchmaking system ensures you'll only meet with people at our events with whom there's a great chance you'll do business.
Over 2,700 meetings took place during the three-day event at IBTM Arabia 2018, between a select 1-to-1 buyer to supplier ratio of 150 attendees. Returning in March 2019, the event features a full program of pre-planned business meetings as well as an insightful series of Knowledge Program sessions presented by experts and educators on the latest industry developments.
Making connections
Trade events are filled with potential clients and partners; people who can help your business in many different ways. To develop, progress or become more prominent are popular reasons why businesses choose to engage the market through trade shows. Through our research, we have identified distinct motivations driving seven behaviors. Understanding these different behavior types can help you tailor your strategy to reach as many people as possible during an event.
The Seven Behaviors
Targeting – Businesses seek to meet with a small selection of specific people to achieve specific business objectives.
Fishing – The objective is to talk to as many suppliers as possible to achieve a particular business goal.
Building – This is where businesses aim to meet new people that will create new opportunities for them.
Reconnecting – Meeting with existing contacts and suppliers – reconnecting is a way of shoring up relationships, reviewing processes and discussing opportunities.
Learning – Trade shows are an opportunity to learn, gather inspiration, gain greater understanding of your industry and use training sessions to achieve professional development.
Socialising – Many simply seek to meet up with existing contacts to socialize and secure good relations.
Exploring – At the event you have a valuable chance to see what is new and interesting in your industry by visiting different suppliers and hearing from keynote speakers.
Meeting Influencers
These behaviors show that trade events are as much about networking, learning new skills, sharing ideas and finding inspiration as they are about selling. Additionally, the speakers at the event are among the most active professionals in the industry. A trade event gives you a good opportunity to meet, connect and develop mutually beneficial long-term relationships and partnerships with them.
Beyond trade benefits
Indeed, there are many more benefits and opportunities for suppliers than many realize – they offer so much more than just 'trade'. Attending at a trade event is a rare opportunity for your brand to become tangible – a living, breathing entity, represented by dynamic imagery, video and sounds, interaction, product and service demonstrations and, most importantly, the inspiring people from your business that are readily available to discuss the competitive advantages your products and services offer.
People come to trade events with open minds. They come ready to discover new ideas, to discover new venues and destinations, cutting-edge technology, equipment and software, to discover inspiration from the many suppliers and to discover knowledge and skills from expert-led conference sessions. With so many industry professionals from different sectors and backgrounds gathering together, trade events are a buzz with thoughts and opinions on hot topics, trends, opportunities and challenges. As a supplier, your brand is positioned at the centre of this positive energy, ready to inspire with a new outlook.
With demand for greater ROI, we've worked hard to make exhibiting at IBTM Arabia a cost-effective way to showcase your products, generate international sales leads, develop relationships, gain valuable exposure to the industry, discover new business opportunities and stay ahead of the competition. IBTM Arabia is a proven way of sharing collective knowledge among a bespoke MICE community, helping produce practical solutions and strategies inspired by speaker sessions and panel discussions, and engaging content to attract a high caliber buying audience.
Making the most of attending
To get the most out of attending a trade event such as IBTM Arabia, always ensure you understand exactly what is on offer before you go. This means doing your research, know who you are likely to meet and ask us for help to ensure your meetings are a success.
eTN is a media partner for IBTM.