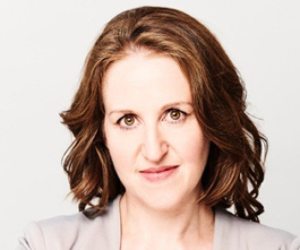 The IMEX Talking Point for 2018 is 'Legacy'
The IMEX Group has announced that its Talking Point for 2018 will be the theme of 'Legacy' – a subject expected to resonate strongly with the international meetings, events and incentive travel industry, particularly at IMEX in Frankfurt in May and at IMEX America in October.
Following the successful launch of its annual Talking Point concept last year when 'Purposeful Meetings' was the focus, the IMEX Group is continuing this approach in 2018 with 'Legacy'.
Explaining why the IMEX Group chose 'Legacy' for 2018, CEO Carina Bauer said: "As a company whose mission is "to unite and advance the meetings industry, doing everything we can to educate, innovate and help our clients make powerful connections with the right people," IMEX has a strong, living commitment to the idea of Legacy."
"While the meetings and events industry has been evolving over the past five years we've seen a shift away from planning an event around a 'single moment in time' towards planning an event with longer-lasting, more meaningful impacts – impacts that can be seen long after the event has ended. That impact could be on the attendees, the host community, the local innovation economy, the destination partners, the city leadership, the environment or many other areas."
Five strands will unfold
IMEX's legacy stories will explore five different angles over the next twelve months: political legacy; knowledge legacy/social impact; CSR legacy; environmental legacy and personal legacy – which means exceptional people doing exceptional things. Each of these will be examined in different ways as the year goes on.
Looking further at how the legacy concept has risen to prominence within the industry and within society, Carina Bauer observes "Developments in technology and, of course, social media, have allowed meeting and event planners to exploit and generate memory, meaning and value far beyond just one meeting or event. Put this together with the emergence of a younger generation of planners and suppliers who have a strong sense of mission and purpose, of making a positive difference through their work, and it becomes clear how 'Legacy' has developed and become our Talking Point."
Recognising personal impact and legacy
Carina Bauer says "Our strapline – 'Legacy: What's yours going to be?' – acknowledges that just one person with a strong vision can make a massive difference – but they don't have to change the world in a year. Sometimes their legacy lies in getting something started, creating momentum, initiating change or achieving buy-in.
"For the IMEX team itself, 'Legacy' is about behaving and planning with a better future in mind – a form of payment in advance combined with a clearly articulated, 'higher' purpose for each of its shows.
"In terms of practical takeaways for the industry, we've commissioned two important new research reports and case studies and our legacy theme will also shape some of the shows' education sessions. It will feature in the Policy Forum and Exclusively Corporate programmes at IMEX in Frankfurt and throughout the preshow education days – EduMonday in Frankfurt and Smart Monday at IMEX America. Other elements will be announced as the year progresses".
Carina Bauer adds: "There is a growing consciousness of the long-term impact we all make on the world that is running throughout our industry, society and among individuals. Our Legacy Talking Point will give that consciousness due recognition."