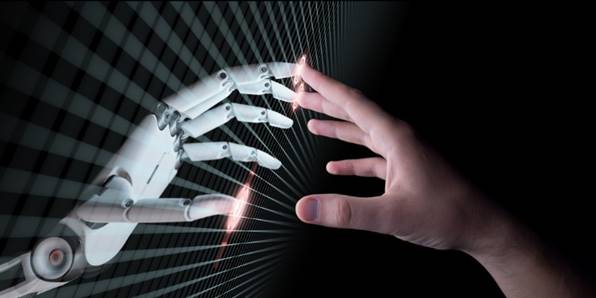 Speakers finalised for Travel Forward
With just one week to go before the inaugural Travel Forward, the new technology-focussed event co-located with WTM London, a final list of over 50 confirmed speakers has been compiled for its conference programme, representing a global range of high-profile consumer brands, operators and B2B technology providers.
Top of the list are those organisations looking to use technology to transform their businesses and become increasingly customer-focused. Speakers from hotel, airline and rail industries among others are taking part, for example Steve Clarke, Senior Manager, Communication Channels for Virgin Atlantic who will be interviewed by Matt Ring, Growth Manager UK & Ireland for Workplace by Facebook. We also welcome Vincent Fillon, Director of Mobile Strategy and Development for Air France.
From a hotels perspective Francois Mare, VP of e-Commerce Luxury for Accor Hotels, Beatriz Motta, Head of International Hotels at Hotel Urbano and Nayan Peshkar, senior vice-president of revenue management and distribution for Millennium Hotels and Resorts are all speaking.
The rail industry will be represented by Roberto Abbondio, Managing Director of New Digital Business at Eurostar International, as well as Mark Holt, CTO at online booking service Trainline, and Didier Pinson, chief information officer for Rail Europe, which distributes tickets from European rail operators to North Americans visiting Europe.
Also facing a relentless drive to customer-centricity are online travel agents and booking service providers. Expedia global senior vice president, Hari Nair, is on stage on the opening day, and we are also joined by Joost Vermulen, Regional Director of Northern Europe at Booking.com and Utpal Kaul, Head of New Product Incubation at Carlson Wagonlit Travel.
The conference is also well-represented by the world's leading travel technology providers. These include Olaf Slater, Senior Director International Strategy & Innovation, Sabre Hospitality, and from sister company Sabre Travel Solutions, we welcome Erol Arkan, Director of Product Solutions for Sabre Travel Solutions EMEA. T>F also hosts Francesca Benati, Executive VP Online Western EMEA & Managing Director Italy for Amadeus, and Greg Webb, Senior Vice President and General Manager at Oracle Hospitality. Meanwhile Eric Gnock Fah, Co-founder & COO of platform provider Klook will be covering lessons learned in delivering to an Asian market.
A number of organisations are key enablers to travel operators and service providers, offering partnership services or connecting consumers to operators in new ways. To this end, speakers and panellists offering customer-facing services that build on a platform of established brands include Julia Lo Bue-Said, Chief Executive Officer of The Advantage Travel Partnership and Neil Armorgie, CEO of WIN Global Travel Network; meanwhile Dr. Kris Naudts, Founder & CEO of Culture Trip and Simon Powell, CEO & Founder of Transfertravel.com.
Digital transformation would not be taking place without the wealth of innovations taking place. Representing Google, a company working at the forefront of the digital wave, are industry heads James Thornton and Finnbar Cornwall. Meanwhile a number of organisations are making innovation happen: we welcome Andy Owen-Jones, CEO & Co-Founder of bd4travel, Matthias Koch, Global Client Partner for Travel at Productsup GmbH and Dr Ashok Maharaj at Tata Consultancy Services' XR Lab.
Beyond these many groups, we welcome VC Susie Stanford, Associate Director at Livingbridge, technology expert Brian Quarrie, CEO of Monami Tech and travel writer Virginia Stuart-Taylor of The Well-Travelled Postcard.
Richard Gayle, Event Manager, Travel Forward, said: "We are delighted to have brought together such a broad and diverse range of speakers from across the travel industry, of which this group offers just a flavour. The market landscape is highly dynamic and rapidly changing, as reflected by our conference programme which promises to be both highly aspirational and deeply educational."
The Travel Forward event – comprising a conference, exhibition and buyer programme – will take place from 5-6 November 2018 at ExCeL London, UK. The conference sessions take place on the first two days.