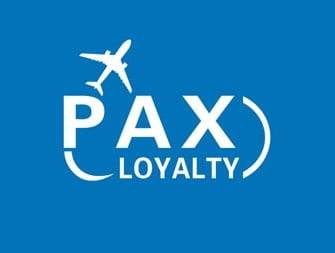 Shanghai welcomes Passenger Loyalty China Summit 2018
Passenger Loyalty China Summit 2018 is set to take place on 6-7 December in Shanghai, China.
This year's summit is expected to gather more than 200 industry delegates from global leading airlines, airports and hospitality & travel industry.
It is an exceptional opportunity and an unparalleled platform for you to see industry leaders share their innovations, knowledge and insight through an inspirational conference and panel discussions, extensive networking, a dynamic exhibition and interactive opportunities to collaborate to drive passenger loyalty and revenue for airlines and airports.
Key speakers already confirmed at PLCS 2018:
Airlines
AIR CHINA: Mu Bo, Senior Manager, Sales
CHINA SOUTHERN AIRLINES: Senior Executive, Marketing
SHENZHEN AIR: Ma Yunchun, Deputy General Manager, Sales & Marketing
SICHUAN AIRLINES: Hao Zheng, Deputy General Manager, Commercial Committee
AIR CANADA: Christopher Morello, Loyalty & eCommerce
CATHAY PACIFIC AIRWAYS: Mercedes Ho, Head of Partnership & Business Development, Asia Miles
AIRASIA BIG LOYALTY: Victor Kaw, Chief Commercial Officer
CEBU PACIFIC AIR: Nik Laming, General Manager Loyalty
GARUDA INDONESIA: Arief Fadilah, Airline Loyalty & Ancillary Professional
TURKISH AIRLINES: Nuran Erdag, Senior Product Engineer, Miles & Smiles
Airports
SHANGHAI AIRPORT AUTHORITY: Feng Tao, Head of Project, Commercial
HENAN ZHENGZHOU INTERNATIONAL AIRPORT: Kang Shuxia, Director, Aviation Sales & Marketing
TAV AIRPORTS: Ali Bora İsbulan, Deputy General Manager
VENICE AIRPORT: Andrea Geretto, Head of Commercial and Marketing-Non Aviation
SHANNON AIRPORT AUTHORITY: Patrick Edmond, Group Strategy Director
AVINOR: Ulv Elbirk, Director Asia Route Development
Hotel & Industry Experts
WYNDHAM HOTEL GROUP: Shaun Ding, Senior Director, CRM & Loyalty Program, Greater China
SWINBURNE UNIVERSITY OF TECHNOLOGY: Yi Gao, Aviation Course Director, Department of Aviation
Key areas to be focused at PLCS 2018:
 Airlines & Airports loyalty/reward programs
 Non-air partnerships, coalition and co-brand
 Omini/cross channel, data-driven marketing
 Personalization, Engagement & CRM
 Technology (AI, AR, blockchain)
Key functions in attendance:
VPs, Directors and Managers of
 Customer Loyalty
 Sales & Marketing/CRM
 Customer Service/Engagement/Analytics
 FFP/Brand/Partnership
 Commercial/e-Commerce
 Business Development