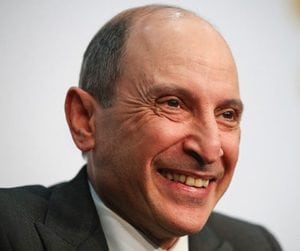 Qatar Airways CEO attends IATA AGM as new Chairman of IATA Board of Governors
Qatar Airways Group Chief Executive, Akbar Al Baker, has attended the International Air Transport Association (IATA) Annual General Meeting (AGM) in Sydney, Australia, in his official forthcoming capacity as Chairman of IATA's Board of Governors. The Board of Governors is the highest governance body in IATA; it provides strategic guidance for the airline industry as a whole and is entrusted with overseeing the activities of IATA.
In his capacity of Chairman of the Board of Governors, Mr. Al Baker first jointly hosted an IATA Press Conference for international media on Tuesday 5 June, a date most relevant as it marks the first anniversary of the illegal blockade against the State of Qatar by the Kingdom of Saudi Arabia, the Arab Republic of Egypt, the Kingdom of Bahrain and the United Arab Emirates.
Mr. Akbar Al Baker said: "I am delighted to be here in Sydney and honoured to be leading the IATA Board of Governors as Chairman for the year ahead. To be nominated to such a prestigious leadership position in the industry is a great honour, made all the more pertinent in a year in which Qatar Airways itself was faced with an illegal blockade, closing off international air space in our own region.
"I look forward to continuing my work in the coming year for a transparent and fair aviation industry the world over, a sector which will only continue to grow in the years ahead, and one in which I am most proud to work and represent the World's Best Airline."
Over the course of the IATA AGM in Sydney, Mr. Al Baker also attended a signing ceremony alongside IATA Director General. Mr. Alexandre de Juniac, at which IATA and Qatar Airways signed a Training Partnership Agreement, accrediting Qatar Airways as an IATA Regional Training Centre.
The training center will support the further development of aviation professionals in the region with locally provided training programs in the fields of international aviation, cargo and travel and tourism. The partnership will also introduce the IATA-UNIGE Leadership & Management Training Program in collaboration with the University of Geneva. IATA's training partnership with Qatar Airways falls within a shared vision of reaching out to the next generation of leaders in the aviation industry.
Mr. Al Baker was nominated Chairman of the Board at the IATA AGM in Cancún in 2017 and will hold the position until the next IATA AGM in June 2019. Election to this prestigious position is a clear recognition of the leadership role that Mr. Al Baker has played in a dynamic and highly-competitive industry and comes after serving on the IATA board itself since 2012.
Mr. Al Baker succeeds the outgoing IATA Board of Governors Chairman – Goh Choon Phong, Chief Executive Officer of Singapore Airlines. One of the most recognizable figures in the aviation industry, H.E. Mr. Al Baker's vision and commitment have enabled the development of Qatar Airways from a small regional carrier into a major global airline in a span of just 20 years. Under his leadership, Qatar Airways has become one of the world's most highly-respected airlines.
From its home and hub at Hamad International Airport in Doha, Qatar Airways operates a modern fleet of more than 200 aircraft to a network of more than 150 key business and leisure destinations across six continents.
The airline plans a host of exciting new destination launches over the next year, including Tallinn, Estonia; Valletta, Malta; Langkawi, Malaysia; Da Nang, Vietnam; Bodrum and Antalya, Turkey and Málaga, Spain.
Related
yahoo