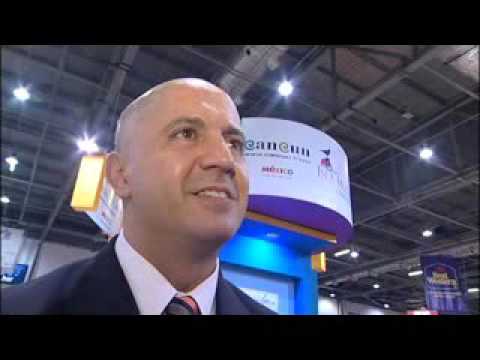 Puerto Vallarta Tourism Chief: Visit to become one of us, you will be safe!
The man behind Puerto Vallarta Tourism is the Director-General of the Puerto Vallarta Tourism Board, Mr. Javier Aranda Pedrero. He is the man and the face behind one of the most popular travel and tourism destinations in Mexico. eTN Dmytro Makarov sat down with him earlier this month at the World Travel Market (WTM) in London.
Tourism is Javier's life. In 1989, he moved to Cozumel, Quintana Roo, where he was the manager of the Playa Azul Hotel, and later held various positions until 2005, when he was appointed Assistant Secretary for Promotion of the Tourism Secretariat of the State of Quintana Roo, before he settled in Puerto Vallarta on Mexico's Pacific Coast.
Dmytro asked why choose Puerto Vallarta for a holiday when selecting a Mexican vacation?
"You as a visitor become one of us- you will enjoy what we do. Our style of living is magical as our towns, our food, our traditions."
Puerto Vallarta is a wonderful place that amazes and inspires every day and people from all sorts of life. A beautiful blue sky that frames a spectacular moon as well as a Sun of an incredible orange. A tempered and generous sea that relaxes, but also imposes, and sunsets that deserve a pause in our day, and take our breath away.
Puerto Vallarta really shines in different seasons, organizing events to promote the local and international gastronomy. The Wine Fest in March is an excellent opportunity to taste and discover different wines from Mexico and the rest of the world as well as try wonderful wines and wine pairings.
Discover the perfect work of art or painting for your home in an art gallery in the Old Vallarta.
A city in the middle of the mountain, the sea, the Sun and the sand, whose inhabitants are kind by nature and eager to serve the visitors. Its geographic location is enviable. A huge bay at the Pacific Ocean, with its blue waters of all blue tones on one side, and a mountain, with fresh temperatures, rivers, cascades, and steep lands ready to be conquered on the other.
Watching the whales, swimming with wild dolphins, sailing, scuba diving, paddle boarding, horseback riding, canoe, exploring our traditional mountain towns – and in 2020 Cirque du Soleil, a state of the art amusement park will become a new attraction highlight in Puerto Vallarta.
There is so much to do in and around Puerto Vallarta. visitpuertovallarta.com/what-to-do lists some of the most known activities.
Puerto Vallarta is located at the Pacific Coast, approximately 190 miles from Guadalajara, on the Western side of the State of Jalisco. Its limits are: at the north with the State of Nayarit, at the south with Cabo Corrientes and Talpa de Allende counties, and at the East with San Sebastián and Mascota counties. Its total territory is of approximately 800 sq. Mi., and extends from Downtown to Marina Vallarta.
The United States is the most important tourism source market for Puerto Vallarta with 50% of the 35 million tourist arrivals to the city. Javier explained, 16% of all arrivals were from Canada, the rest from domestic destinations, and new markets like Finland.
From the United States, new flights were introduced from San Diego and Los Angeles, as well as additional frequencies established by American Airlines.
The airport in Puerto Vallarta has seen an increase of almost 4 million passengers over the past three years as airlift has grown. There are weekly flights from Manchester and London. Finnair launched a new flight from Helsinki last year for the winter season, and this December Puerto Vallarta will see a new direct flight from Panama on Star Alliance Carrier Copa Airlines. It will connect the resort city with South, Central and North American cities through their busy Panama Gateway.
In addition, 155 cruise ships stopped in Puerto Vallarta this year, what is an increase of 30%. According to Javier, a new commercial area for cruise tourists was opened.
The airport in Puerto Vallarta has seen an increase of almost 4 million passengers over the past three years as airlift has grown. For example, Finnair launched a new flight from Helsinki last year, and this December will see the addition of a new direct flight from Panama on Star Alliance Carrier Copa connecting the resort city with South and North America through their busy Panama Gateway.
In hotel news, the 55-room, adults-only boutique Hotel Amapa, which is a member of Design Hotels, is set to open this winter in the Colonia Amapas neighborhood of Puerto Vallarta are part of the 6000 planned new hotel rooms and mostly five-star hotel facilities.
Javier is a man in charge of a destination, that is facing challenges and is not walking away from such difficulties.
He admitted, Mexico has a bad security perception, but pointed out Puerto Vallarta is home to 20,000 expats from the U.S. living in the city with no problems. 35 million tourists visited the region and had a great time, and most are coming back again and again.
Javier told Dmytro: "Tourists are never the target of local gang disputes."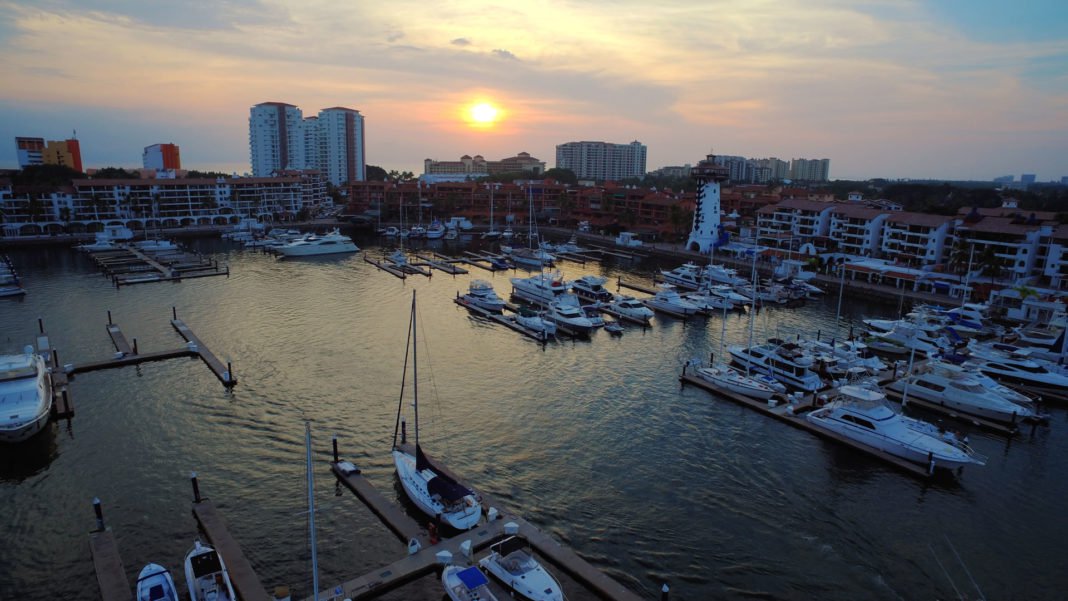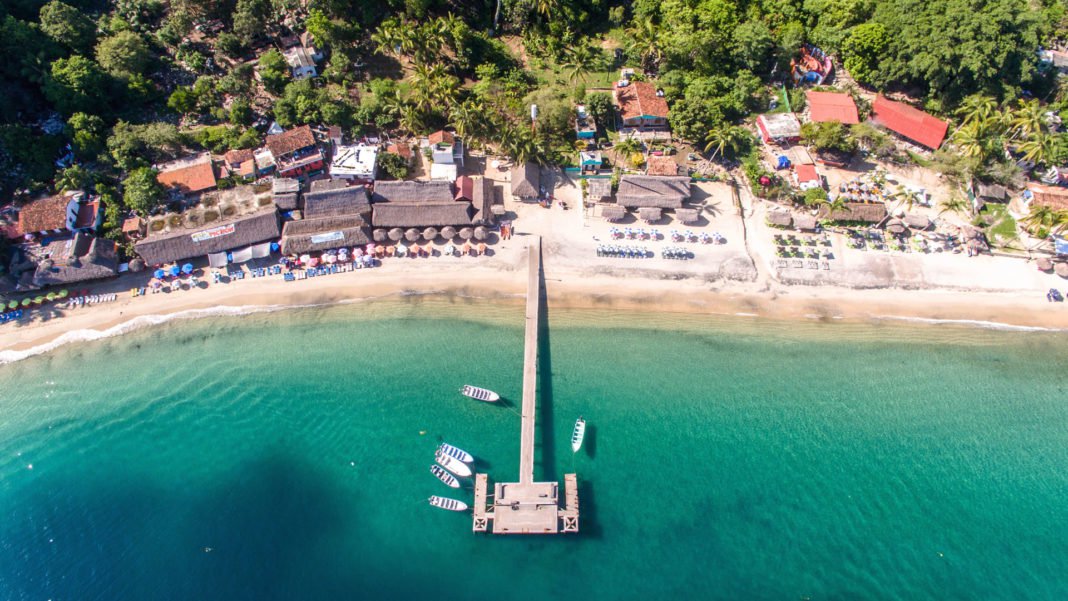 Crime happens in many tourist destinations around the world. Common sense is key when traveling to any destination, but visitors to Puerto Vallarta usually enjoy a worry-free and safe vacation. The destination for many is mostly about having a great time.
Puerto Vallarta is a favorite destination also for LGBT travelers and has its own LGBT Business & Tourism Association of Puerto Vallarta.
Javier said: " Puerto Vallarta is the friendliest city in the world. For more than 60 years, it has established itself as one of the LGBT community's favorite places. It is a destination with lots of allure, from restaurants and bars to spas and exclusive tours."
Lázaro Cárdenas Park is at Los Muertos beach in Old Town Puerto Vallarta. There is a stage facing the water and a large bandstand-style gazebo in the center of the park. In March this year, a shooting took place in this park targeting a gay couple visiting from Palm Springs, California. Carl Blea and his husband were walking through a park, holding hands, in the morning when they say a stranger pulled out a gun and shot at them, hitting Blea in the thigh. He fully recovered from the incident.
No one was killed, but it involved a tourist and most likely some crazy guy. The incident was taken very seriously and given the full attention of the tourism industry.
Javier Aranda Pedrero did not walk away from this situation in March and mobilized stakeholders and authorities to show the world how this city unites and stands together when it comes to securing the safety of their visitors. As a result, the travel industry and locals in Puerto Vallarta joined hands and stood up telling the world, that this is not acceptable. It was made clear Puerto Vallarta is a welcoming destination for all visitors.
In March Javier said: "We stand in solidarity with the members of our local LGBT community and condemn any acts of crime."
"As a community, we take all incidents involving visitors very seriously and we have all been taken by surprise by this incident as it is not normal in Puerto Vallarta. We, along with the police, and authorities across local, state and federal government have been monitoring this situation along with the LGBT associations and leaders of the destination."
Puerto Vallarta remains one of the safest destinations for the LGBTQ visitor, not only in Mexico but on an international level. These types of incidents are rare and extremely isolated. Last year, more than 17,000 LGBTQ international visitors came to Puerto Vallarta for Vallarta Pride alone, without incident. It is estimated that, in general, about 20% of visitors to Puerto Vallarta, specifically in the city's Romantic Zone, are part of the LGBTQ community and safely enjoy the destination, again without any incident.
Last year, one of the most celebrated acts of Vallarta Pride was when the entire police department stepped into the street and marched in the destination's Pride Parade to show their support and solidarity with the LGBTQ community. Puerto Vallarta is also the only destination that has an LGBT Tourism center offering members of the LGBTQ community direct assistance while visiting our city.
The City of Puerto Vallarta and the State and Federal governments are fully committed to ensuring that Puerto Vallarta in a safe and welcoming destination to all its visitors. The Puerto Vallarta Tourism Board will continue to encourage all visitors to feel welcome to this extraordinary Mexican destination.
This type of mindset and the assurance an entire community stands behind to make Puerto Vallarta a safe and fun destination may be the success of the striving MICE industry. Meeting and Incentive travel is big business here.
Work and play are a unique aspect of business travel to Puerto Vallarta. Visit Puerto Vallarta says on its website:
"If you are looking for the perfect place to have your business meetings, events or conventions, there is no better place than Puerto Vallarta. We have the right facilities and highly qualified staff to turn your meeting into a success. At the top of our list is the International Conventions Centre, with its variety of hotels with excellent function rooms; as well as restaurants and other areas of the highest level to enjoy your free time "
When asked to extend a message to eTN readers, Javier responded: "If you want to feel our true Mexican charm and hospitality come to Mexico, visit Puerto Vallarta and become one of us"
Click here for more eTN articles on Puerto Vallarta.