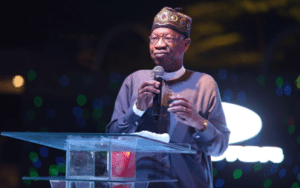 Nigeria host of African Tourism Ministers Conference
The Federal Government of Nigeria said it would partner with the Federation of Tourism Association of Nigeria (FTAN) and other stakeholders in hosting of the African Tourism Ministers in June 2018.
The Minister of Information and Culture, Alhaji Lai Mohammed gave the assurance on Monday in Abuja, when a delegation of FTAN led by its National Chairman, Alhaji Kareem Rabo paid him a courtesy call.
Nigeria, at the 22nd United Nations World Tourism Organisation (UNWTO) General Assembly held in September in Chengdu, China, won the right to host the Conference of UNWTO Commission for Africa in Abuja.
Mohammed said that FTAN, a statutory umbrella body of every association involved with tourism was crucial to successful hosting of the conference.
He said from its membership ranging from tour operators, airlines owners, car hire operators, and hotel owners as well as other professional bodies in the sector, FTAN remained a major stakeholder in tourism industry.
"There is no way we can organise the conference without FTAN being co-opted in either the general purpose committee or the sub-committee.
"You will be very much involved because it is FTAN that will provide services at the airports, the hotels and as guides of the visitors.
"The impression that our visitors will have about Nigeria will depend on the effectiveness and competence of the various associations under FTAN.
"Therefore, you should be rest assured that we are going to carry you along,'' he said.
Also responding to the request by FTAN for its members to be appointed on the board of Tourism Parastatal Agencies, the minister said that the enabling Acts of some of the government establishments already catered for it.
The minister said that the Government efforts at resuscitating the Presidential Council on Tourism was on-going and it would be made a priority of the ministry in 2018. Mohammed reiterated his commitment to the culture and tourism portfolio of his ministry.
Earlier, Rabo had underscored the importance of the private sector to the development of the tourism industry and the need for Government to partner with the association in its activities.
He said FTAN was ready to synergise with the ministry in realising the 2017 Declaration as Year of Sustainable Tourism Development spanning till 2030.
Rabo also congratulated the minister on his recent election as the UNWTO Vice President for Africa and urged him to use the position to grow the nation's tourism industry.