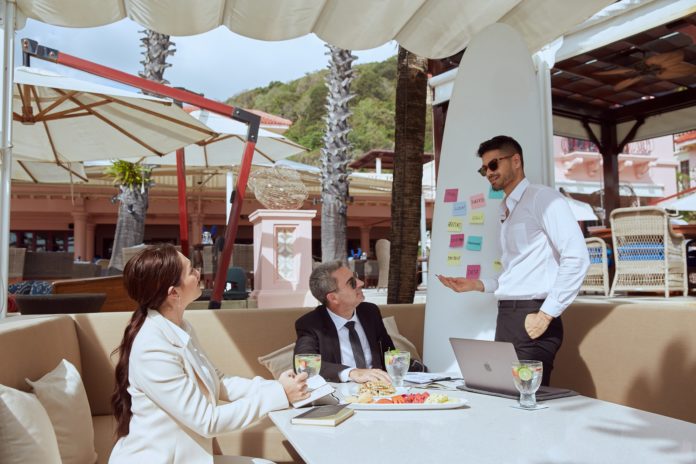 Meetings Redesigned: Centara Hotel one-stop MICE service
Centara Hotels & Resorts, Thailand's leading hotel operator, is bringing fresh thinking and new approaches to deliver better meetings with the launch of New Agenda: Meetings Redesigned. Centara introduces a newly innovative 'Meeting Redesigned' concept, providing a one-stop MICE service and enhance customer experience.
Winfried Hancke, Corporate Director of Operations Food & Beverage, Centara Hotels & Resorts, says the new programme was conceived in response to customer feedback and a desire to take full advantage of the company's outstanding venues and prime locations.
eTN Chatroom: Discuss with readers from around the world:
---
"Our clients told us they were open to bold ideas and innovative ways to engage meeting participants, and we listened," he says. "We are confident that the ideas and resources at the core of New Agenda: Meetings Redesigned will deliver more stimulating and effective meetings for our clients and their organisations."
For too long, offsite meetings have followed a cookie-cutter approach that makes one meeting feel identical to another, resulting in bored participants and low engagement. New Agenda is designed to put an end to that, with a one-stop MICE service and enhanced customer experience and helps business to achieve the essential part of MICE: the spread of knowledge and professional practices and a key factor in building better understanding and relations amongst professionals.
The New Agenda programme is built around three main elements:
1. A one-stop Meeting Guru to serve as a single onsite resource and point-of-contact for end-to-end event management, ensuring seamless communication, planning and execution.
2. A redefined approach to team-building led by Centara's in-house team-building specialists and in partnership with the professionals at Asia Ability, to develop effective new team-building techniques and energising activities.
3. Creative catering to reinforce engagement and strengthen participant involvement, with new ideas brought to life by Centara's talented Food & Beverage teams such as 'dinner in the dark' concept by having Thai dancers enter with each course with dimmed LED Candles in hand or with blindfolds provided to create an ultimate sensory experience for all guests.
New Agenda is being progressively rolled out to a total of 25 operating Centara's properties through 1st March 2019.
---