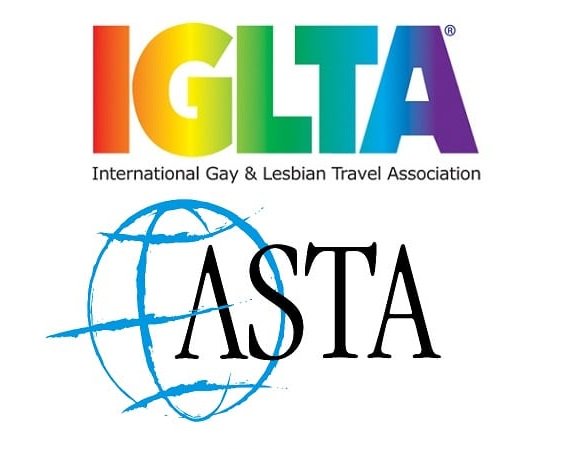 IGLTA signs ASTA as its official partner for New York City event
The International LGBTQ+ Travel Association (IGLTA) announced today that the American Society of Travel Advisors (ASTA) will serve as the official partner for its Buyer/Supplier Marketplace during its 36th Annual Global Convention in New York City. The new agreement strengthens the existing organizational partnership between IGLTA and ASTA, which includes reciprocal membership discounts, and underscores the importance of the growing LGBTQ+ tourism sector.
Both organizations have a long history that spans the globe, with IGLTA members located in more than 80 countries and conducting business in over 100, and ASTA with members in 125 countries. IGLTA's Buyer/Supplier Marketplace, which opens its 2019 Annual Global Convention on April 24 at the New York Hilton Midtown, offers a full day of appointments to directly connect travel advisors and suppliers who are committed to providing safe and welcoming experiences for LGBTQ+ travelers.
eTN Chatroom: Discuss with readers from around the world:
---
"ASTA is respected industry leader for education and advocacy on behalf of the travel advisor community," said John Tanzella, IGLTA President/CEO. "We look forward to elevating our Buyer/Supplier Marketplace by engaging ASTA's diverse global network of tourism advisors and suppliers in our appointment-driven forum. Through strong partnerships, we can continue to enhance the experience of our association members and convention attendees."
Zane Kerby, ASTA President/CEO, who will attend the Buyer/Supplier Marketplace and deliver remarks to the participants said, "Travel unites us in so many ways. Through our partnership with IGLTA and in conjunction with our diverse network of travel advisor members, we'll be helping to unite the world through travel. We are excited about our participation in the Buyer/Supplier Marketplace, which aligns with our mission to serve as a trusted resource to the travel community from advisors to suppliers and, most importantly, the traveling public."