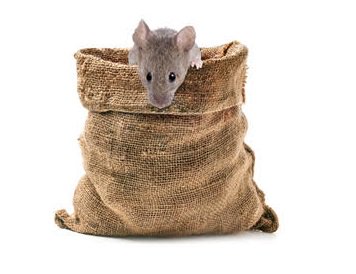 M.I.C.E.-in-the-bag hits another big run in Düsseldorf, Germany
Düsseldorf was the backdrop for M.I.C.E.-in-the-bag's latest pop-up event, the fifth one in two years. As with the previous ones held in London, Stockholm, Florence and Budapest, it used the unique recipe of MICE-in-the-bag: a one-stop meeting environment for delivery-ready suppliers and budget-ready buyers of MICE. The formula is to match pre-selected suppliers and buyers, providing savings in prospecting costs to suppliers, enabling them to offer buyers more attractively priced packages.
Attendees came from Germany, Russia, Turkey, Poland, Spain, Portugal, Italy and Greece. Initial matches were arranged between Buyers and Suppliers, according to their needs, and then meetings took place throughout one afternoon in a relaxed environment.
The venue was impressive: Châteauform, a historical dwelling in the heart of the city of Düsseldorf, between the old town and the business district, completely redesigned and offering space for 18 meeting rooms for 2 to 90 people on five floors. The rooms are equipped with high-tech equipment and can be flexibly adapted to the needs of the participants. Modernity and design combine harmoniously with the historic ambience. For breaks and convivial get-togethers numerous salons and dining rooms are available. In addition, an event area for up to 150 people offers a unique setting for company parties, receptions or cocktail parties with views over the rooftops of Düsseldorf.
In the morning, Stefan Lohmann, international talent buyer and booking agent, head of Live Entertainment, working for companies such as Telekom, Ferrari, Volkswagen, BMW, Canon, Vodafone, ZDF, Mercedes-Benz, Hapag Lloyd and Siemens, gave some hints on high-tech spectacular events, and Lenn Kudrjawizki, actor, musician and producer, led a discussion on environmental sustainability, giving some suggestions based on his personal corporate experience. The further discussion made it clear that as an industry we can take action on future water, waste and energy initiatives. Sustainability initiatives can provide a point of difference for all events and become part of a rewarding experience both for business travelers and their guests. The Brisbane Convention and Exhibition Centre (BCEC), for instance, achieved EarthCheck Gold Certification in 2017, recognizing seven consecutive years compliance of the highest environmental standards in the key areas of energy consumption, greenhouse gas emissions, water savings and waste sent to landfill.
Early in the evening the event was concluded by one of the typical twists of M.I.C.E-in-the-bag: a Vocal coach team building, taking place after the workshop, conceived to let all the attendees relax and interact after a day of (pleasant) work: it was carried out by Alexandra Pengler, professional coach and singer, teaching the audience how to properly interpret some major hits.
The attendees were housed at pleasant four-star Hotel NH Düsseldorf City, providing the welcome dinner on the evening before the event.
A statement from the Buyers' side
GEORG LICHTNEGGER (freelance event planner): «I think the M.I.C.E.-in-the-bag formula is very exciting and definitely unique, so to make an insider gathering interesting also for a professional like me, more involved in the content side of the meetings rather than in the operations».
Two statements from the Sellers' side
ELZBIETA PYZIK (Sales Manager, ICE Krakow congress center): «It's been great! We've had a very vivid conversation about sustainability, which is very important to discuss about, and we've liked also the workshop so much. I love this very friendly atmosphere, enhancing true and long-lasting relationships».
BURAK ARMAN (Co-founder, Mice operations, MeetEspaña): «Here I gathered lots of new ideas about tech events, and I go away in the belief to have some new friends, alongside new business in Spain. I loved all the activities so much as to wish they lasted two days rather than only one!».