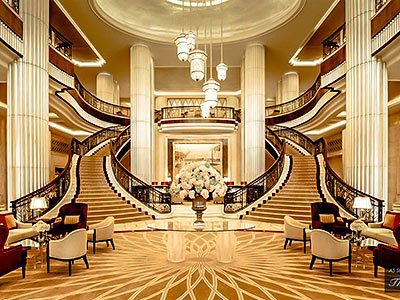 Luxury lifestyle attitudes are changing: "Hardware" is out – luxury hotels need to gain "software"
Luxury, as we learned long ago, is, for many, no longer about material possessions. The need to show visible status symbols is a sign of the nouveau riche. Old money seeks value elsewhere: privacy, security, time – for oneself and one's family, clean water, fresh air, culinary delights, space instead of confinement, health, and the feeling that something special has been created for them and the people around them. "Many of our guests are not looking for entertainment – they want to learn something and share their experiences with the next generation," said Al Merschen, President of Myriad Marketing/MMGY Global, today at the Luxury Travel panel at the Marketing and Distribution Day at the ITB Berlin Convention.
Be it dinner in the rainforest or at anchor in a secluded cove: the desire for uniqueness often means experiencing nature in the most solitary places in the world, as Arnaud Girodon, General Manager at The Datai Langkawi, knows. But then sometimes it is just about feeling at home while far away from home, added Pierre Guggenheim, Advisor to Royal Houses with the Middle East International Group. Security counts, as fears of kidnapping and being discovered, recognised, and stalked often accompany them.
That is what makes service so challenging: "We rarely find suitable staff for our charter yachts," explained Marcus Krall, Head of New Business at Ocean Independence. With that, he means people who are ready and able to focus on the wellbeing of others around the clock. In a small space. With their whole heart. Authentic, down to earth, and always the right amount of presence and invisibility.
Personal advice, an assurance that an activity is exactly right for the person: the "software" determines it, panellists confirm. Accommodation suited to one's social standing is a given. And those that listen to them ask themselves afterwards whether the needs of luxury travellers are so different from those of "normal" guests.