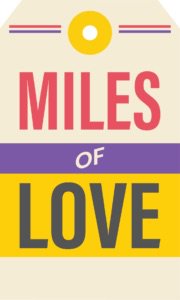 LGBT visitors explore gay HongKong: Spotlight is on Miles of Love
Hong Kong Tourism is about to turn pink. and the Hong Kong Tourism Board has nothing to say about it. The upcoming Miles of Love conference attendees at the Eaton Hotel in HongKong, China will be the epic center.
Hong Kong Tourism is speechless when eTN called the Los Angeles office of this government agency in charge of promoting tourism to this specialized Chinese region. When eTN asked about the upcoming event there was no response, and this may have been expected. The international speakers expected to speak in Hong Kong are not known to belong to the "all quiet" category, and the upcoming Miles of Love conference may put LGBT visitors to HongKong at ease.
Speakers at the LGBT event in HongKong includes:
Matt Beard, Executive Director, All Out
Theresa Goh, Singapore Paralympian, Ambassador, Pink Dot Singapore 2017
John Tanzella, President/CEO, International Gay and Lesbian Tourism Association
Kimahli Powell, Executive Director, Rainbow Railroad
Ging Cristobal, Project Coordinator for Asia, OutRight International
Mikhail Tumasov, Coordinator, Russian LGBT Network, Members of Pussy Riot and
Cambodia's first and only gay dance troupe: Prumsodun OK & NATYARASA
Currently, there is no law against discrimination on the ground of sexual orientation in Hong Kong. From 2-5 November, LGBTQ activists and travel industry representatives will convene for a groundbreaking travel advocacy event in Hong Kong, host destination for the Gay Games in 2022. IGLTA President/CEO John Tanzella and IGLTA Board Member Shiho Ikeuchi are among the 30 diverse speakers from 15 countries that will address the Miles of Love conference attendees at the Eaton Hotel.
The Hong Kong Bill of Rights Ordinance 1991 prohibits discrimination on a variety of grounds, including "other status". In the case of Leung TC William Roy v. Secretary for Justice (2005), this has been interpreted to include sexual orientation. However, the Bill of Rights only applies to government-sponsored discrimination and not the private sector. Since the 1990s LGBT rights groups have lobbied the Legislative Council to enact civil rights laws that include sexual orientation without success.
In 1993, former legislator Anna Wu proposed an Equal Opportunities Bill through a private member's bill to outlaw discrimination on a variety of grounds, including sex, disability, age, race, and sexuality. Her effort didn't yield any result until 1995 when equal opportunities law was enacted. However, sexuality was not included in the passage of the bill.
Set to coincide with Hong Kong's annual Pink Season LGBTQ festival, Miles of Love will explore how the travel industry can work with LGBTQ communities and activists globally to bridge the gap between human rights and travel. Planet Ally and All Out are hosting the event.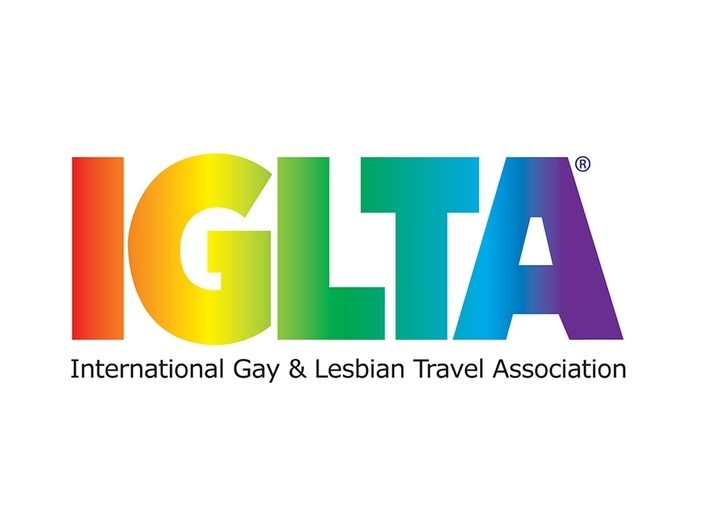 Rainbow Railroad to receive IGLTA's Pathfinder Award
"IGLTA is proud to support Miles of Love, " said John Tanzella, IGLTA President/CEO, who will deliver a keynote address at the conference and host a business networking session for local tourism professionals on the last day. "We are dedicated to strengthening ties in the region and sharing our resources to help create greater understanding of the LGBTQ travel community. At Miles of Love, I'll focus on the work of our philanthropic IGLTA Foundation and the ways in which it supports LGBTQ-owned businesses in emerging destinations and industry education."
Plenary sessions will feature Asia-based travel industry representatives outlining their work to create more inclusive businesses and LGBTQ activists from Asia and the Middle East assessing tourism's impact on the road to equality. Also in the speaker lineup are: Fern Ngai, CEO, Community Business; Kimahli Powell, Director, Rainbow Railroad; Marissa Howarth, Consul, Australian Consulate-General, Hong Kong; and queer/women's rights activists Pussy Riot. Cambodia's first gay dance company, Prumsodun Ok & NATYARASA, will perform at the opening reception.
"The conversations that will happen at Miles of Love are long overdue," said Bess Hepworth, founder of Planet Ally and lead organizer of the conference, which also includes LGBTQ training sessions for businesses. "I believe that this dialogue will be a key driver in opening new collaborations that will drive both business success and the achievement of safety and dignity for LGBTQ people."
For complete Miles of Love details, please visit: www.planetally.org/miles-of-love/
When: 7-9pm, 5 November
Where: Eaton Hotel, 380 Nathan Rd, Kowloon, Hong Kong
Complimentary tickets available via Eventbrite link here.
About IGLTA & The IGLTA Foundation
The International Gay & Lesbian Travel Association is the global leader in advancing LGBTQ travel and a proud Affiliate Member of the United Nations World Tourism Organization. The IGLTA Foundation supports the mission of IGLTA with a focus on education, research and developing future leaders in LGBTQ tourism. IGLTA membership includes LGBTQ and LGBTQ-friendly accommodations, destinations, service providers, travel agents, tour operators, events and travel media in more than 80 countries. For more information: iglta.org or iglta.org/foundation and follow us on Facebook, Twitter and Instagram @iglta.