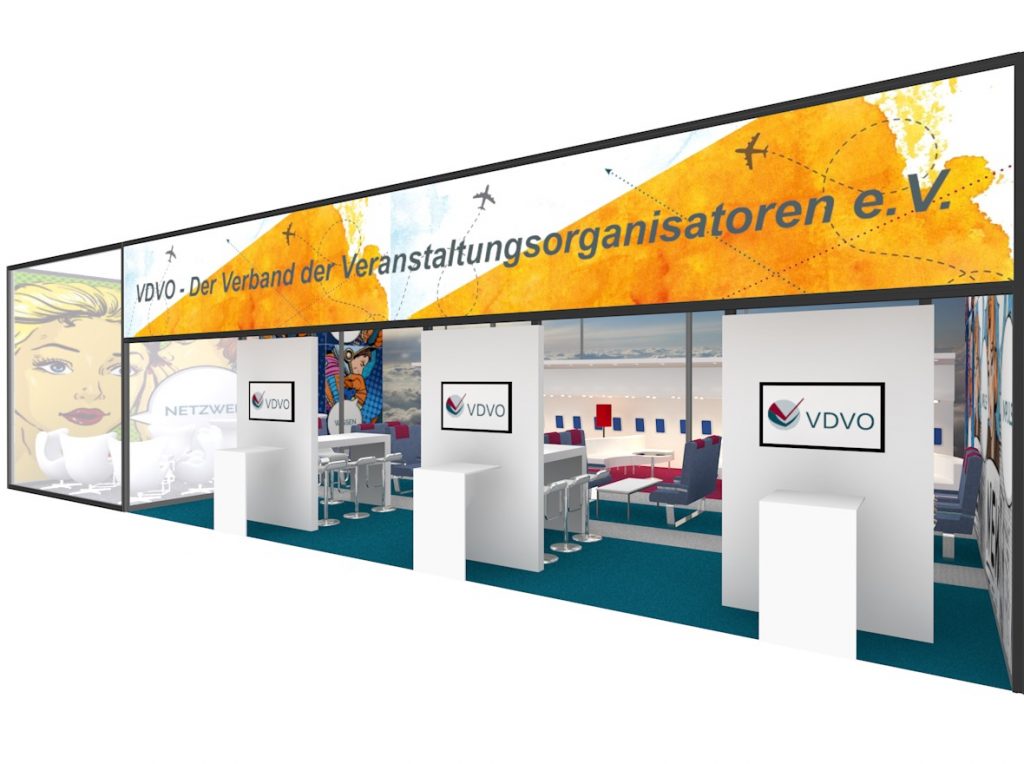 Last-minute top deal: VDVO aircraft in the MICE Hall 7.1a to the ITB 2019
Become a partner of the VDVO BUSINESS Lounge. Get the last seat today.
Total area of 12 m² * Stand space on the ITB MICE HUB by VDVO, including high-quality Business Class lounge furniture incl. Storage space / total of 4 VDVO partners in the lounge)
Stand planning and organization by the VDVO
Short portrait with text (500 characters) and logo on the website itb.vdvo
ITB Email Banner and Advantage Code for your customers
The Business Class Partner as well as their business partners and guests enjoy the advantages of a stand catering throughout the entire duration of the trade fair
An exhibitor ticket
mydays flight simulator
stewardesses
BONUS gratis – Assistance with the appointment by the VDVO.
VDVO LAST MINUTE PRICE for a seat in the VDVO Lounge: 1,800 € net plus VAT
Our professional blogging partners are also involved. We are happy to reserve a free interview for you, which will also be live on our VDVO homepage.
Our crew is looking forward to your call.
P.S. If you get to know the VDVO
As the largest national industry association for event organizers, we bring together around 680 event planners and service providers in our association. The VDVO has set itself the goal of optimally informing a central network for the decision-makers and executives of the meeting industry as an industry association. More about this: www.vdvo.de