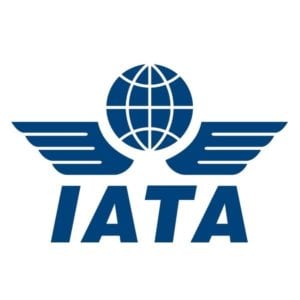 Korean Air to host 75th IATA AGM in Seoul
The International Air Transport Association announced that Korean Air will host the 75th IATA Annual General Meeting (AGM) and World Air Transport Summit in Seoul, South Korea, from 2-4 June 2019. This will be the first time that the South Korean capital hosts the global gathering of aviation's top leaders.
"The aviation industry is looking forward to meeting in Seoul for the 75th IATA AGM. South Korea has a great story to promote. Strategic planning and foresight has positioned the country as a global hub for transport and logistics. I am confident that Korean Air will be a great host as Seoul is transformed into the capital of the global aviation industry during the AGM. We are also delighted to be in Seoul in the same year Korean Air celebrates its 50th anniversary," said Alexandre de Juniac, IATA's Director General and CEO.
Member airlines welcomed Korean Air's invitation to host the AGM in 2019 at the close of the 74th AGM in Sydney, Australia. Korean Air has been a member of International Air Transport Association since 1989.
The 74th AGM and World Air Transport Summit in Sydney attracted 1,000 aviation leaders from member airlines, industry stakeholders, strategic partners and members of the media.
The International Air Transport Association is a trade association of the world's airlines. Consisting of 278 airlines, primarily major carriers, representing 117 countries, the IATA's member airlines account for carrying approximately 83% of total Available Seat Miles air traffic. IATA supports airline activity and helps formulate industry policy and standards. It is headquartered in Montreal, Quebec, Canada with Executive Offices in Geneva, Switzerland.
IATA was formed in April 1945 in Havana, Cuba. It is the successor to the International Air Traffic Association, which was formed in 1919 at The Hague, Netherlands. At its founding, IATA consisted of 57 airlines from 31 countries. Much of IATA's early work was technical and it provided input to the newly created International Civil Aviation Organization (ICAO), which was reflected in the annexes of the Chicago Convention, the international treaty that still governs the conduct of international air transport today.
The Chicago Convention couldn't resolve the issue of who flies where, however, and this has resulted in the thousands of bilateral air transport agreements in existence today. The benchmark standard for the early bilaterals was the 1946 United States-United Kingdom Bermuda Agreement.
IATA was also charged by the governments with setting a coherent fare structure that avoided cut-throat competition but also looked after the interests of the consumer. The first Traffic Conference was held in 1947[7] in Rio de Janeiro and reached unanimous agreement on some 400 resolutions.
Aviation grew rapidly over the following decades and IATA's work duly expanded.
Related
yahoo