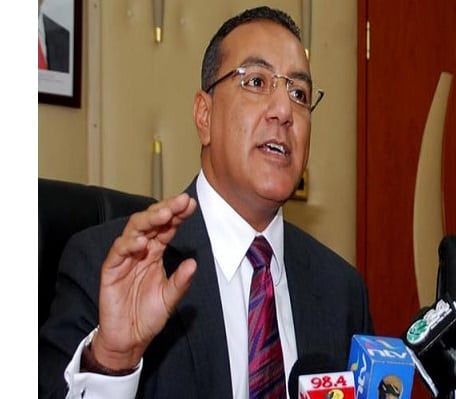 Kenya Tourism Minister Balala to launch innovative tourism investment opportunities
Kenya's Cabinet Secretary for Tourism & Wildlife, Hon. Najib Balala, EGH, says it will use Africa's leading hotel investment forum – AHIF – as a launch pad for innovative tourism investment opportunities, as the Ministry aims to boost the country's thriving tourism sector.
The Africa Hotel Investment Forum (AHIF) takes place in Nairobi, next week, October 2-4, and will be attended by some of the highest calibre international investors and hotel executives of any conference in Africa.
As hosts, Kenya wants to use the platform for a series of ambitious new tourism ideas and projects, drawn up with business people from across the country and beyond.
Tourism Finance Corporation (TFC) provides affordable development funding and advisory services for long-term investment. TFC Managing Director Jonah T. Orumoisays his team has been holding one-to-one meetings to package up ideas to attract international finance and expertise.
Among the plans:
Opportunities for lodges & hotels within our National Parks and Game Reserves managed by the Kenya Wildlife Service (KWS)
Eco-lodges
Cable cars in Rift Valley
Amusement parks and water fun parks
Cruise boats for coastal and lake counties
Floating restaurants
Adrenaline pump activities such as zip lines
Mr. Orumoi said: "Kenya's tourism sector recorded a double-digit rise in earnings in 2017 – 20.3 per cent growth. Hoteliers are eager to capitalise on this. The latest research by W Hospitalityreveals the country's branded hotel chain pipeline is in Africa's top ten, with 3,453 rooms under development spread over 19 hotels.
"During AHIF, we want to engage global investors on a wider spectrum of potential tourism investment opportunities in Kenya, to drive sector diversification and innovation."
At meetings during AHIF, TFC will emphasise Kenya's secure investment environment; good and serviceable infrastructure; simplified procedures for investment and business operations; good governance, and availability of market orientated skills.
Matthew Weihs, Managing Director of Bench Events which organises AHIF, said: "It's impressive that Kenya is being so pro-active in the tourism sector. Not just in terms of ambition, but also aiding investment through TFC. We look forward to hearing more about its imaginative projects at AHIF."