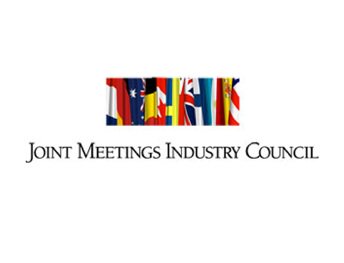 Joint Meetings Industry Council: New Charter, Constitution, President in 2019
The Joint Meetings Industry Council (JMIC) has set the course for the years ahead. At the final meeting of 2018 members reached a consensus on a number of key structural changes that are intended to guide the ongoing development of the Industry representation body.
A new and unanimously agreed Charter sets out the nature of Council responsibilities and member interactions, while a revised constitution in the form of a Letter of Agreement amongst members provides a clear framework moving forward. A streamlined Strategic Plan contains agreement on priority JMIC actions. All of these agreed documents were developed as a direct outcome of the Meetings Industry Global Summit that took place in Hannover earlier in 2018.
eTN Chatroom: Discuss with readers from around the world:
---
At the same meeting, JMIC members elected a new President. Kai Hattendorf, CEO of UFI, the Global Association of the Exhibition Industry will see the Council through the next two years of activities. The JMIC presidency is taken in turn by leaders from the Council's member organizations, and as a long-standing member of JMIC UFI is well positioned to help advance an overall industry agenda.
JMIC also welcomes a new member – SISO, the Society of Independent Show Organizers. This brings the total Council membership to 16 organizations that collectively represent the full breadth of global Business Events Industry activity.
One of the key elements of the new Constitution was a redefinition of membership that existing members felt better addressed and accommodated the changing structure of the global industry at large, with an emphasis on the emergence of strong and active regional organizations all pursuing similar objectives to those of the Council, particularly in the areas of industry interactions and advocacy. As a result, the Council is now in active discussion with a number of additional organizations whose participation will further enhance its role in representing industry interests.
"This has been a big year for JMIC as it took the experiences of the past number of years and interpreted these into a new, focussed framework for moving forward", said incoming President Kai Hattendorf. "We now have a clear and collectively accepted picture of what we all feel are the most urgent priorities for the organization. With this in place, JMIC can begin to drive implementation of projects and activities that further drive recognition and relevance of our industry at large".
The Joint Meetings Industry Council (JMIC) is an organization that represents the combined interests of international Business Meetings Industry associations. It has provided a forum for information exchange and recognition amongst industry groups for well over 50 years and is currently focusing on documenting and communicating the diverse values of the industry to broader community and governmental audiences.
The active member associations who comprise JMIC today are:
• AACVB | the Asian Association of Convention and Visitor Bureaus
• AIPC | the International Association of Convention Centers
• ASAE | the American Society of Association Executives
• Cocal | the Latin American Confederation of PCO and Related Companies
• Destinations International
• ECM | European Cities Marketing
• EVVC | European Association of Event Centers
• IAPCO | the International Association of Professional Congress Organizers
• ICCA | the International Congress and Convention Association
• MPI | Meeting Professionals International
• PCMA | the Professional Convention Management Association
• SISO | the Society of Independent Show Organizers
• SITE | Society for Incentive Travel Excellence
• UFI | the Global Association of the Exhibition Industry
• UIA | the Union of International Associations