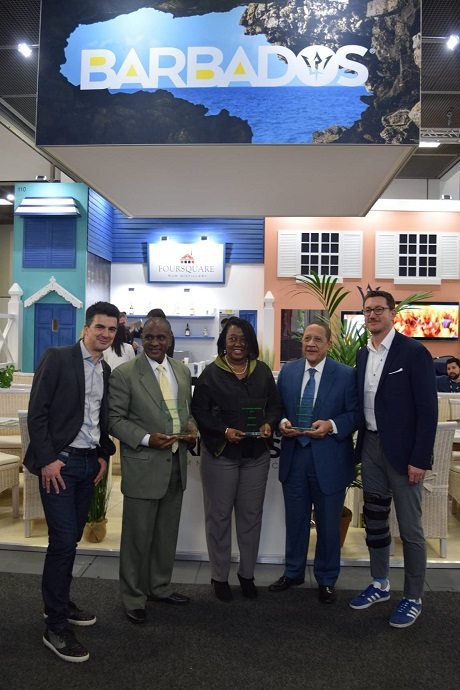 ITB 2018 disappointing to many travel and tourism exhibitors
Over 180 countries are almost the entire world.The entire travel and tourism world is currently in Berlin exhibiting at ITB Berlin. ITB is the largest travel industry show event in the world. Exhibiting at ITB has become a must for any destination and showing flag at the event has become a matter of prestige with an ever-climbing price tag.
The World's Leading Travel Trade Show is the center and pivotal point of an entire industry. ITB likes to be the ideal platform for businesses and institutions from the whole world of travel, from Albania to Zambia.
Masses of people are usually seen in the hallways and exhibition halls not only on Saturday and Sunday, the consumer days, but usually on Wednesday, Thursday, and Friday – days reserved for trade. Top representatives like ministers and CEO's mostly left after the first and second day. Saturday and Sunday only interns and not the decisionmakers were found at most of the stands.
Wednesday was busy as ever but according to many of the exhibitors, Thursday and Friday were extremely slow.
The most luxurious and expensive stands could be found in the Middle East/ Gulf Region – but exhibition halls around Qatar Airways for example sometimes only a handful of visitors were seen.
This year, long lines at the concession stands did not happen. EURO 4.20 for a small Water is steep for any standard, and forget credit cards, they were not accepted.
Final numbers are not in, but dozens of exhibitors told eTurboNews the investment this year did not justify expected results.
It appeared to be busier at halls with German destination exhibiting, and the beer and entertainment were definitely better there.
UNWTO, WTTC and many of the other tourism entities cut down on their events during ITB.
With ITB, World Travel Market and many other trade shows expanding to new regions and more events the time for growth at ITB Berlin may be a development of the past. Many say: ITB is simply too big to do serious business. It's an event where you shake hands, nothing more.
Interesting enough specialty trade shows like IMEX Frankfurt or IMEX America targeting the MICE industry are growing rapidly.