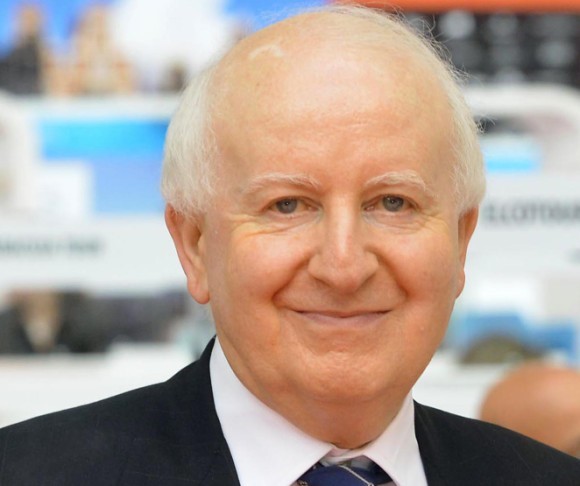 IMEX America brings a positive outlook and more business opportunities than ever
As 12,000 plus exhibitors, hosted buyers and attendees at this year's IMEX America said "Farewell," IMEX Group Chairman Ray Bloom reflected upon the achievements of the show and a positive, unifying week for the meetings industry.
Over 3,200 hosted buyers and an additional 2,500 plus attendees came to Las Vegas, and Tuesday and Wednesday were the busiest days ever at IMEX America.
With more than 3,300 exhibitors representing 150 countries and a major expansion of the Inspiration Hub, the show's education area, the seventh IMEX America was the largest ever.
A significant factor in this growth was that 58 booths – 20 per cent of returning exhibitors – had booked larger spaces and the show welcomed 64 new booths.
An RFP gives a strong business focus to appointments at the show. The fact that 72 per cent of appointments were based on RFPs, an increase by 4 per cent, is a powerful measure of how buyers are ready to discuss real business prospects at IMEX America.
As more than 70,000 appointments were made including 60,000 individual appointments and booth presentations, Ray Bloom said, "For exhibitors and buyers this simply means that we've created more opportunities than ever to do business."
"We're really happy with the quality of the IMEX buyers and we've gotten very strong prospects for short and long-term business," said Darren K. Green, Senior Vice President, Sales for the Los Angeles Tourism & Convention Board.
Ray Bloom also drew attention to an important milestone; the 150th IMEX-MPI-MCI Future Leaders Forum took place at the show. "We've always been committed to actively encouraging students from around the world to make careers in the meeting and incentive travel industry. Over the years more than 7,500 young people have taken part in this program and many have since gone on to positions in the industry. It's very pleasing to see how far they've progressed."
Discussing the show's extensive education program, Ray Bloom highlighted the new Event Design Certificate course and the Association Leadership Forum, created by ASAE, a new special education program which had brought together 85 association CEOs and executives on Monday. He also said that the Executive Meeting Forum for meetings strategists working in the corporate sector had attracted 30 senior executives from companies including BP, Allianz AG, McDonald's, PwC and Toyota with an annual buying power in excess of $2.5bn.
The program started with Smart Monday, powered by MPI, which brought over 1,000 event professionals to engage in a wide variety of learning events. At the first MPI keynote Janet Sperstad provided fascinating insights when presenting key findings newly published in a white paper about the IMEX Group's Talking Point for this year, Purposeful Meetings. This is now available to be downloaded.
During the week, 250 education sessions took place, covering ten education tracks, and attracted several hundred participants. 80% of the sessions were assigned with CEs for CMP certification. Adding to the overall show experience was the new Inspiration Hub which used inflatable domes for the seminars, campfires and white space areas for the first time.
The "power of live experience" was a theme that came to life at the Lunchtime Live Zone, interactive live event experiences including instant personalized song writing, the first Virtual Reality Photo Booth and "Sand Selfies".
The new CSR & Sustainability initiatives this year by IMEX America included using recyclable carpet in the aisles and in some of the booths and not printing a Show Catalog. The show was also supporting "Spread the Word Nevada" by encouraging participants to donate books to a local literacy scheme. For those taking particular care of their health there was the #IMEXrun which this year attracted over 450 runners.
IMEX America is widely known for its networking opportunities. More than 6,000 peer-to peer introductions were made in advance of the show via the Zenvoy connections software, while a wide range of social activities such as SITE Nite North America, the EIC Hall of Leaders Reception, Shamrock Shootout Golf Classic and MPI Foundation Rendezvous, the IMEX America Night brought thousands of people together.
Ray Bloom added, "It's not just the associations with their major events. Many exhibitors have also been investing in creating major hospitality events, taking over restaurants and bars across the city. It all adds to the overall value and experience for both buyers and suppliers.
"I'd like to thank all our industry partners for their continuing support and to congratulate them on the many fantastic networking events that they have arranged to take place here at IMEX America. The worldwide industry has been in Las Vegas this week and I look forward to seeing everyone next year."
Looking to the future, the IMEX Group announced that it has formed a partnership with Skift with its new Skift Cities platform that will examine how mid-sized cities are leveraging their innovation economies to reposition themselves in the meetings industry as catalysts and collision spaces for new ideas. This will result in the publication of a trends report in 2018.
Ray Bloom concluded, saying, "This has been a week when the positive outlook of everyone has ensured that doing business, planning meetings and events continues to be a powerful way to regenerate and drive economies forward."
Ray Bloom was joined on stage at the show closing press conference by show partner executives Paul Van Deventer, President & CEO at MPI; Cathy Tull, Senior Vice President of Marketing for the LVCVA and Chandra Allison, Senior Vice President of Sales for The Venetian® | The Palazzo® | Sands Expo®.