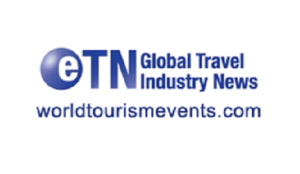 How to find travel industry events, trade shows and seminars
The answer is online website worldtourismevents.com. Travel and tourism is global business, so are many travel and tourism events, seminars, workshops, summits, and trade shows.
eTurboNews (eTN) has been a proud media partner with more than 70 global events in 2018 and has been providing a listing of all relevant events on worldtourismevents.
Listing of relevant events is complimentary; promoting events to a global audience of travel industry professionals is an option.
In addition, eTN reports from industry events constantly. The new meetings.travel website, together with eturbonews.com, is becoming the global standard to learn about such events in real time.
"We're proud to provide this important service to our readers and to everyone else looking for a directory of events. We always check the legitimacy behind any listing to make sure those wanting to make a quick buck with fake events are not included.
We partner with many relevant associations and event organizers to bring our readers updates published to our hourly breaking news section and collected on meetings.travel.
Organizers, or any reader wanting to alert us of missing entries, can click on "Add your event" and submit a listing free of charge.