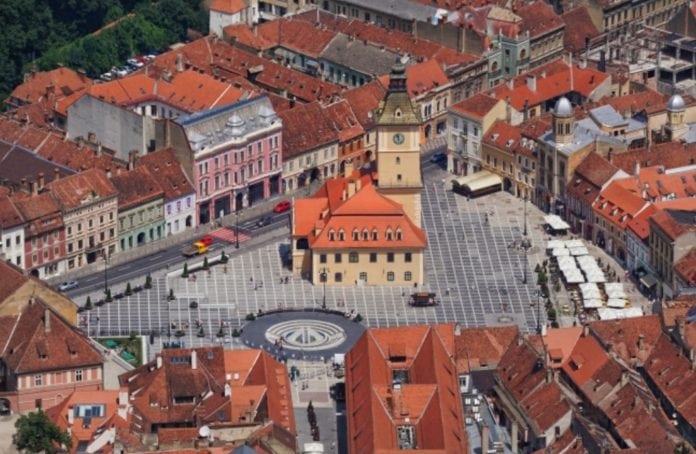 How Multiculturalism Day in Transylvania is bringing tourists and locals together
A local tourism event in Transylvania is expected to attract people from more than 20 non-EU countries, who live in Brasov and who are visiting the region. Brosov is home of the most narrow streets in Europe and a perfect place to celebrate.
People from different European backgrounds will be presenting on Saturday, in Piata Sfatului, their countries' traditions, and customs in marking the 6th edition of the Multiculturalism Day.
Brașov is a city in the Transylvania region of Romania, ringed by the Carpathian Mountains. It's known for its medieval Saxon walls and bastions, the towering Gothic-style Black Church and lively cafes. Piaţa Sfatului (Council Square) in the cobbled old town is surrounded by colorful baroque buildings and is home to the Casa Sfatului, a former town hall turned local history museum.
Fringed by the peaks of the Southern Carpathian Mountains and resplendent with gothic, baroque and renaissance architecture, as well as a wealth of historical attractions, Brasov is one of the most visited places in Romania.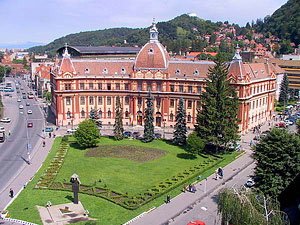 Founded by the Teutonic Knights in 1211 on an ancient Dacian site and settled by the Saxons as one of the seven walled citadels*, Brasov exudes a distinct medieval ambiance and has been used as backdrop in many recent period films.
The location of the city at the intersection of trade routes linking the Ottoman Empire and western Europe, together with certain tax exemptions, allowed Saxon merchants to obtain considerable wealth and exert a strong political influence in the region. This was reflected in the city's German name, Kronstadt, as well as in its Latin name, Corona, meaning Crown City (hence, the coat of arms of the city which is a crown with oak roots). Fortifications were erected around the city and continually expanded, with several towers maintained by different craft guilds, according to medieval custom.
Besides the presentations of their countries and traditional costumes, the participants also showed flags, small crafted objects, traditional paintings, sweets or even a traditional bread, as exposed at the stands in Piata Sfatului.
The Brasov inhabitants and the tourists received a "passport" created by the organizers of the event, which includes self-adhesive "visas," as a symbolic invitation to travel to the respective country.
"The event grew a lot year-on-year. If the first edition we were able to have it at the Students' House in Brasov, here we are for this 6th edition in Piata Sfatului. The demand was very high coming from the foreigners who live in Brasov and wanted to come to this event, which makes us glad. We printed 500 passports just for this event, which were already gone in one hour. The Multiculturalism Days in Brasov is an event that people are waiting for and the weather too was on our side for this edition," Astrid Hamberger, coordinator of the Regional Centre for Integration of Foreigners in Brasov, the organizer of the event, told AGERPRES.
Camilla Salas, 32, from Columbia, has lived in Brasov for the past two years and a half, after she married a Brasov inhabitant. She is learning the Romanian language at the Regional Centre for the Integration of Foreigners.
"I am very happy to live in Brasov. In the two years and a half, I have made many friends here. I met my husband back in Columbia, where he worked for a while. I accepted to come to Romania and to live in Brasov and I got used to it very fast. The weather was not a problem. When it's cold I putt on more clothes. I am happy to be here. For Christmas and New Year's Eve we will go to Columbia and the technology that we have today allows me to talk to my mother and my family every day. My city is different from Brasov, we have palm trees there, but we are also going to have an artificial Christmas tree," Camilla Salas told AGERPRES.
She also said that she succeeded in two years to learn the language of her adoptive country very well, especially due to her father-in-law, from Brasov, who doesn't let her speak other languages than Romanian, which helps her a lot, for she will need to take the interview for obtaining the Romanian citizenship at some point.
Visitors in Piata Sfatului were also offered a show of traditional dances from Cuba, Mexico, Philippine, China, Japan, the Republica of Moldova, Peru, the Dominican Republic and a parade of costumes on a stage in the area.
Countries such as the Dominican Republic, Columbia, Syria, South Korea, Japan, Philippine, Peru, Mexico, the Republic of Moldova, India, Turkey, China, Ukraine, Jordan, Nigeria, Israel, Egypt, Ecuador, Iran also brought shows to Piata Sfatului.
The Multiculturalism Days in Brasov Festival was preceded by a varnishing of the exhibition "Portraits of Migration," which took place on Friday night at the Patria Hall and it will be concluded on Sunday evening, at the Multicultural Centre of the Transilvania University, where there will take place the screening of the film "Stranger in Paradise," followed by a debate on the issue of refugees in Europe.