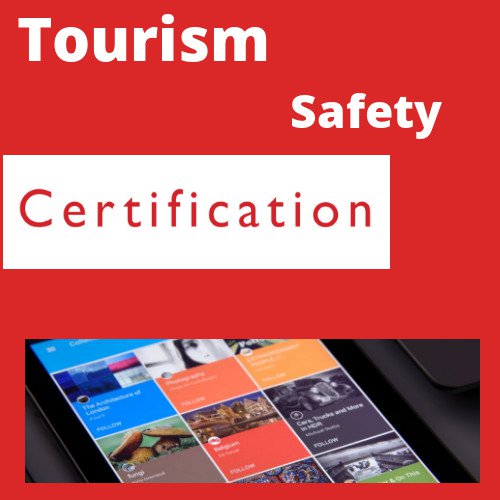 Global Tourism Summit: Hawaii Become Tourism Safety Certified
Become Tourism Safety Certified is an important message at the upcoming Global Tourism Summit in Honolulu at a session on October 3.
George D. Szigeti, HTA president and CEO, said, "This session is a must-do for any organization whose operations are dependent on public safety and security, especially during an unexpected crisis. These panelists have dealt with the aftermath of major tragedies and will provide valuable advice and recommendations that every destination and organization can utilize for preparation and response."
Dr. Peter E. Tarlow
is a world-renowned speaker and expert specializing in the impact of crime and terrorism on the tourism industry, event and tourism risk management, and tourism and economic development. Since 1990, Tarlow has been aiding the tourism community with issues such as travel safety and security, economic development, creative marketing, and creative thought. Tarlow has worked with numerous US government agencies including the US bureau of Reclamation, US Customs, the FBI, the US Park Service, the Department of Justice, the Speakers Bureau of the US Department of State, the Center for Disease, US Supreme Court police, and the US Department of Homeland Security. He has worked with such US iconic locations as the Statue of Liberty, Philadelphia's Independence Hall and Liberty Bell, the Empire State Building, St. Louis' arch, and the Smithsonian's Institution's Office of Protection Services in Washington, DC.
In conjunction with the Global Tourism Summit in Hawaii theme, a general session focused on responding to a major disaster, Crisis Management: Lessons Learned, will take place on October 3, starting at 11:15 a.m.
Delegates are invited to participate in the discussion, ask questions of the panelists, and learn from experts who have responded to and rallied from tragedies that had a life-altering impact on people and places. Register for the summit online at www.globaltourismsummithawaii.com.
Panelist Dr. Peter Tarlow is well known in Hawaii having consulted and presented tourism and safety for many years.
ICTS is a new initiative between Tourism and More and Hawaii based eTN Corporation. Tourism and more is seen as a world leader in tourism security, economic development through tourism and customer services.
This panel session will be addressing a subject no one ever wants to occur – but everyone needs to prepare for – the planning and real-time handling of an ongoing response to a major man-made or natural disaster.
Also on the Panel is Jeff Hahn who directs customer safety for the Las Vegas Convention and Visitors Authority. Twenty-five years of Hahn's professional experience have supported his calling: being there when bad things happen to good people, most notably the mass shooting of October 1, 2017, that killed 58 people and injured 851 others from gunfire and the resulting panic. For three weeks following this tragic event, the Las Vegas Convention Center was home to the Family Assistance Center. Jeff will share the vital lessons learned and how everyone can prepare to answer the call when faced with the unthinkable.
Kiyoshi Murakami has served as a senior executive advisor to the City of Rikuzentakata since the 2011 tsunami disaster in Japan completely wiped out his hometown. Although he had extensive experience at several global financial institutions, including Goldman Sachs, JP Morgan, and Merrill Lynch, Murakami devoted himself to the disaster management and rebuilding of Rikuzentakata by leading numerous programs and projects advocating its situation to the world, which included connecting the city with global corporations and new industries.
Any businesses interested in tourism certification click here as a first step to become certified.