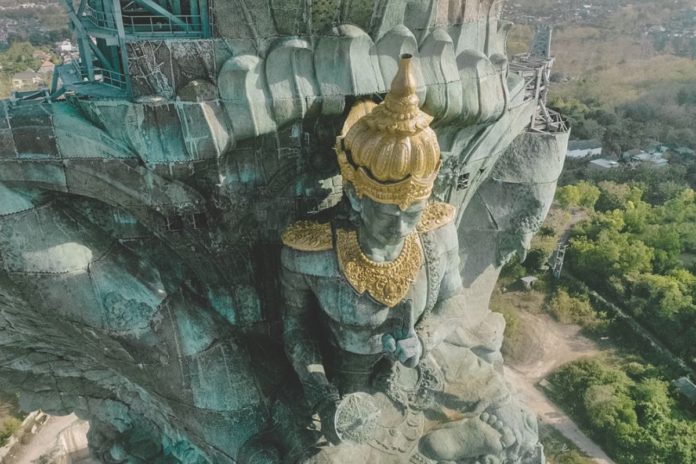 Garuda landed in Bali: Larger than the Statue of Liberty
It was a great weekend not only for the Bali Travel and Tourism Industry. The new pride of Indonesia is taller than the Statue of Liberty. A tourist attraction, a national symbol of greatness and unity, a giant conference and meeting venue and without argument the new number one landmark of Bali visible to anyone with a window seat when landing at DenPasar International Airport in Bali.
The Garuda Wisnu Kencana Monument (GWK) is now the second largest statue in the world, a new landmark of Bali and Indonesia, a meeting venue of 7000+ and a major tourist attraction on Bali. It was officially opened on Saturday after completion earlier in August last month
A proud Indonesian President Joko Widodo opened the 121-meter-tall Garuda Wisnu Kencana Monument (GWK) at Ungusan, South Bali. It took 28 years to complete.
Initiated in 1990 jointly by former Tourism Minister Joop Ave and Indonesia's maestro sculptor I Nyoman Nuarta, supported by then Bali Governor Ida Bagus Oka, and Ida Bagus Sudjana Minister for Energy and Mining some 28 years ago, construction of the statue has been able to surpass numerous challenges until reaching this crucial stage today.
Standing 120 meters above ground, or 276 meters above sea level, the imposing Garuda Wisnu statue is built so that it can be seen by all passengers from the plane when it makes its slow descent towards the Ngurah Rai International Airport, giving a warm welcome to Bali and Indonesia, and a lasting memory of a wonderful stay here.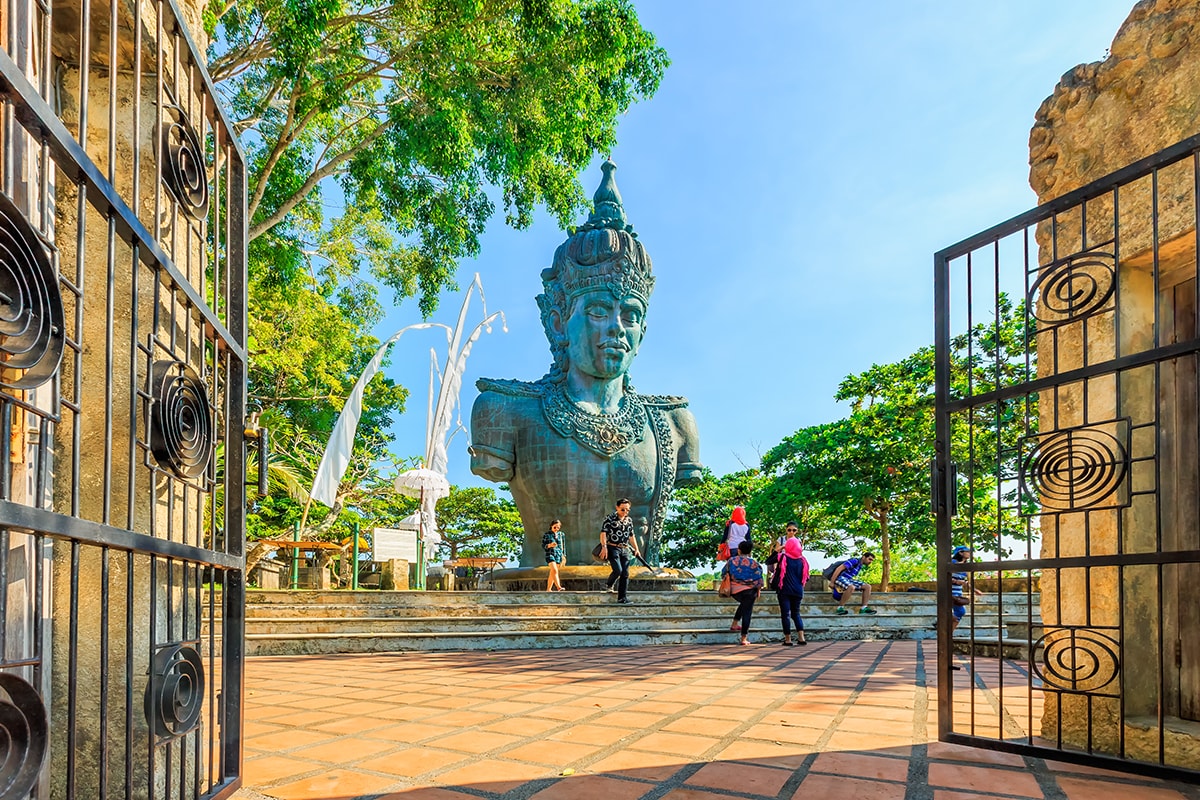 The Garuda Wisnu Kencana (or GWK for short) will be the second tallest statue in the world, after the Spring Temple Buddha in Hainan, China, which is 153 meters high. GWK is taller than the Statue of Liberty in New York and Christ the Redeemer of Rio de Janeiro. The 75 meters high statue stands on a 45 meters platform, while the entire span of the Garuda bird stretches 64 meters.
Weighing no less than 4,000 tons, GWK is made of copper, brass, and steel and stands in a 240 hectares plot of land next to a refreshing waterfall that has its source at a nearby spring.
GWK itself is constructed of 754 separate modules which were created at Nuarta's studio in Bandung, West Java, then transported to Bali, where each module was meticulously set and attached at their proper places. Its planning and construction were designed with digital calculations taking into account its weight, structure, and wind strength.
It is calculated to withstand an earthquake of 8 on the Richter Scale, said Nuarta. Total investments came to Rp. 450 billion of private sector funding and contributions. When construction stalled due to the Asian Financial Crisis in 1997, the project was later taken over and managed by PT Garuda Adhinata Indonesia of the Alam Sutera Real Estate.
Garuda Wisnu Kencana is a Symbol of Peace, Serenity and National Unity. In his state of meditation Lord Wisnu with eyes half closed emits an aura of total peace and serenity, riding on the shoulder of the great fierce-looking Garuda bird, whose eyes look out ever watchful.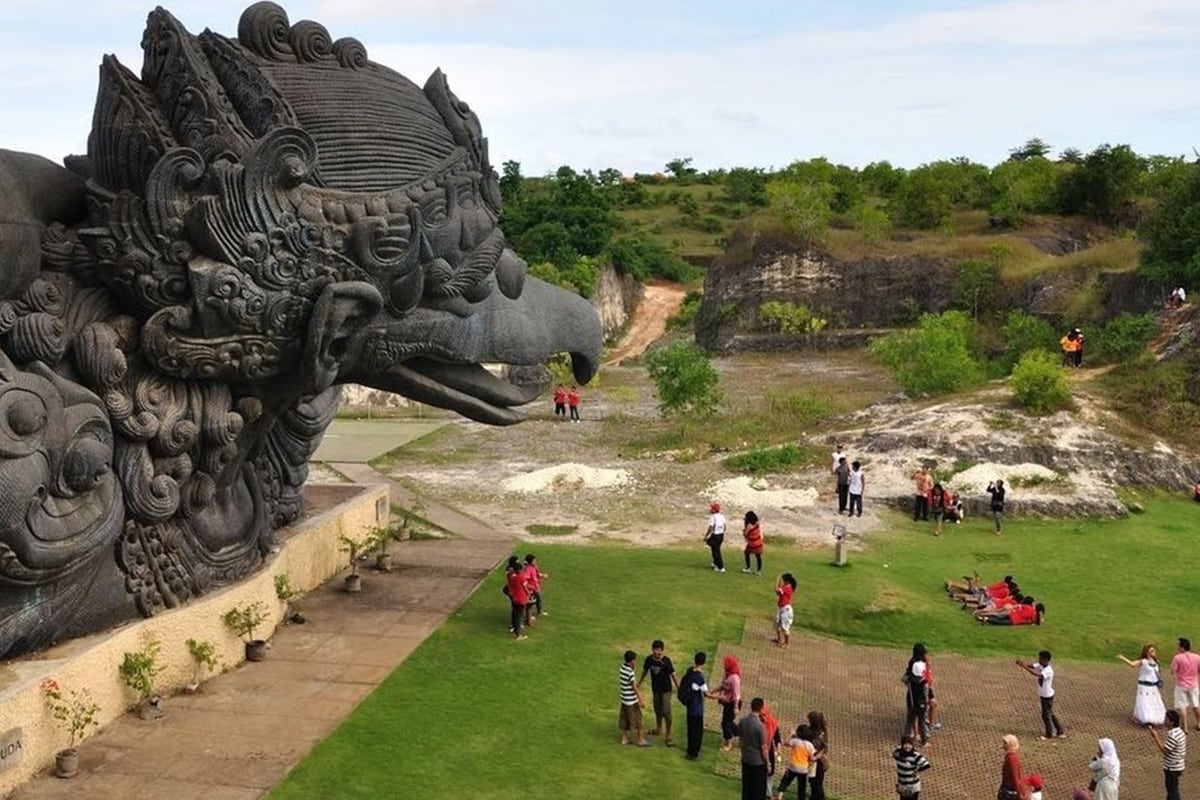 The Hindu Balinese believe that Lord Wisnu (elsewhere known as Vishnu), is the Preserver and Protector of the universe who fights destructive forces when these threaten to escalate into chaos, and Wisnu comes to restore cosmic balance. The mythical bird Garuda, on the other hand, symbolizes speed, force, and martial prowess.
In Indonesia, moreover, Garuda is enshrined as Indonesia's National emblem, known as Garuda Pancasila, on whose body are etched the Pancasila or the 5 Principles of State, with its claws carrying the banner Bhinneka Tunggal Ika, meaning Unity in Diversity. Indonesia's state-owned airline has also taken Garuda Indonesia as its logo.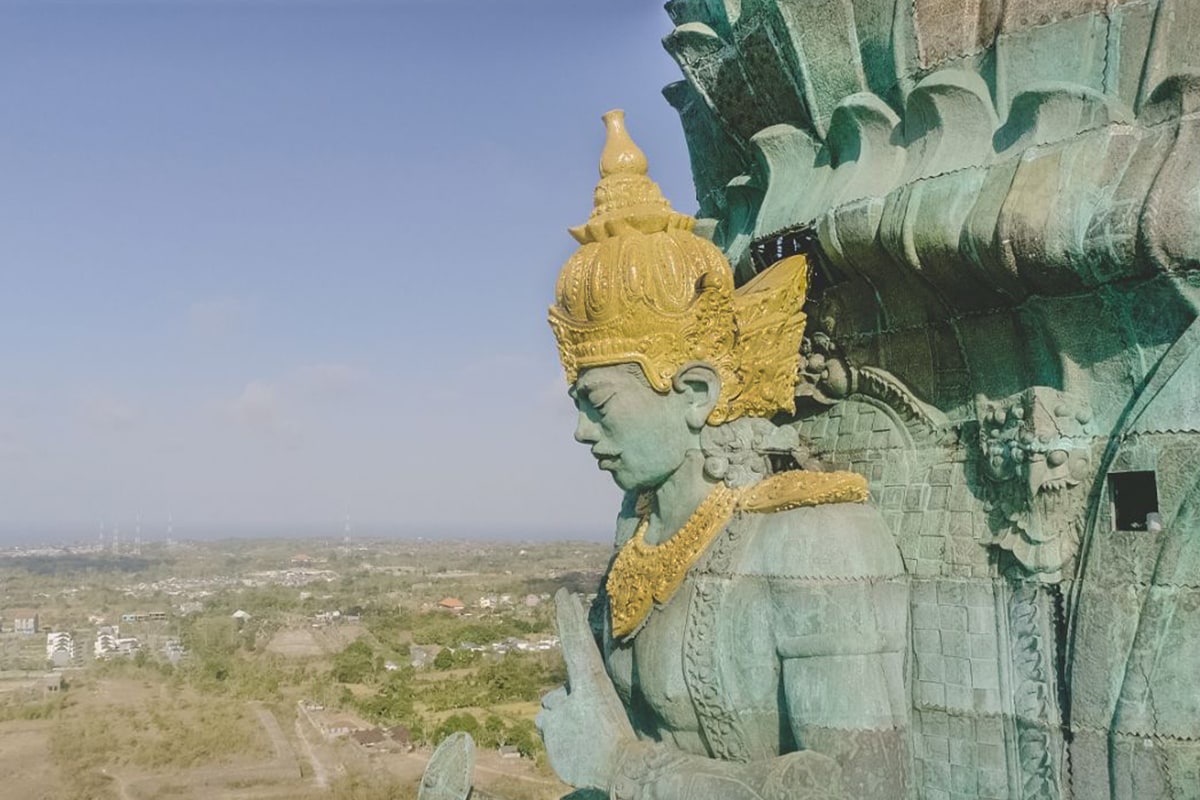 The park has a land area of about 60 hectares In the same area there is also a Statue of Garuda which is directly behind the Plaza Wisnu is Garuda Plaza where the statue as high as 18 meters Garuda was placed temporarily.
In July 2013 this publication reported about this at that time 16-year-old project. Work was interrupted and restarted after local issues. Click here to read eTN's Article from 2013
The Garuda Wisnu Kencana statue, therefore, will not only be an icon of the paradisical island of Bali, but its Garuda also symbolizes Indonesia's national unity in its multiple diversity.