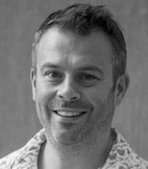 Ethiopia hotel expansion unabated
Ethiopia once again heads the league for hotel development in East Africa, according to a regional focus from an influential annual hotel pipeline survey
Details of the survey, which covers the whole of the African continent, will be one of the key discussions at the Africa Hotel Investment Forum (AHIF), which will return to Nairobi in October this year.
The hotel development pipeline in Ethiopia is almost 50% up on last year's strong figures, with Addis Ababa accounting for 86% of the total, almost 5,000 rooms in 25 hotels. There is also planned expansion in Awassa, Bahir Dar, Bishoftu, Gondar, Hawassa and Langano.
In addition to the upcoming branded supply in Addis, there is a large stock of unbranded rooms under construction – but many are stalled, looking for investors to help finish them.
Government incentives, alongside international conferences and global bases for NGOs, embassies and aid agencies have all fuelled hotel growth in Addis.
Accor is among the chains focusing heavily on East Africa, including Ethiopia, doubling the number of hotels in its development pipeline in in the region, and achieving a 66% growth in the number of rooms signed. Hilton is deploying part of its US$50 million Hilton Africa Growth Initiative to help fund growth in the region, converting hotels to its DoubleTree and other brands, and it has seen a 51% growth in its pipeline.
Across the region, Kenya has 2,754 rooms under construction, whilst Tanzania, is the other significant regional player.
East Africa 2018
Top 5 Countries
Hotels
Rooms
Pre-construction
Onsite
Ethiopia

31

5,717

2,284

3,433

Kenya

20

3,444

690

2,754

Tanzania

15

1,494

150

1,344

Uganda

9

1,238

791

447

Rwanda

7

655

198

457
This year's pipeline report, now in its 10thedition, has 41 contributors, reporting 418 deals with over 100 brands across Africa. Year-on-year performance for Africa as a whole in 2018 shows growth, but more muted than in recent years – 25% growth in the number of pipeline rooms in 2015; 19% in 2016, and 13% in 2017, much the same as the 14 per cent growth in 2018.
AHIF, which is supported by the Kenyan Ministry of Tourism and Wildlife, is attended by leading international hotel investors, business leaders and politicians. It has a proven track-record of driving investment into tourism projects, infrastructure and hotel development across Africa.
Matthew Weihs, Managing Director of Bench Events, AHIF's organiser, said: "This latest regional report from W Hospitality Group contains invaluable detail. It, and analyses from other expert advisers to the industry, will shed light on where the best investment opportunities are likely to be in the near future. It is this kind of content that makes AHIF a must-attend event, alongside unrivalled networking opportunities."
In the first week of October, Kenya will show itself off to the world with an unprecedented week of tourism promotion. As well as hosting AHIF, it will stage a number of events including the Magical Kenya Tourism Expo (MKTE), the largest travel trade show in East Africa, and it will announce a package of measures to incentivize investment.